You remember him, don't you?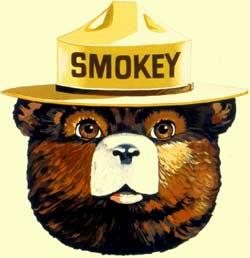 Smokey The Bear appeared regularly on television to caution us, "Only you can prevent forest fires".
In the same vein, no one cares more about your money and your ultimate success preparing for you retirement than you do. Only you can prevent total portfolio income failure. The Real Time Portfolio Tracker can help.
Can you afford to retire today? Is this you?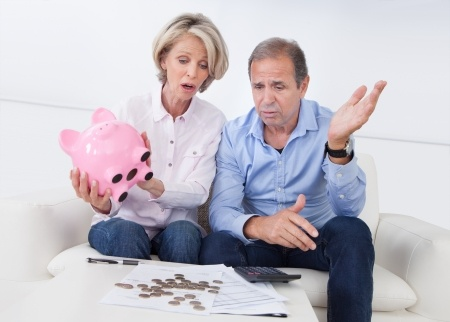 Or would you rather this was you?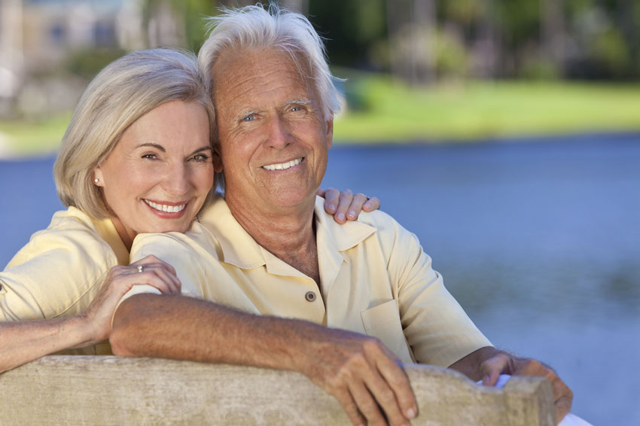 Most folks would choose to feel this way in retirement.
Very few of us today are fortunate to have a defined benefit pension to look forward to when we retire. It's all fallen upon us as individuals to somehow come up with a way to supplement our very meager Social Security checks.
 The Real Time Portfolio Tracker  is your key to unlocking your portfolio data so you can see what your entire portfolio dividend income is, and how you  can grow it in the future.
Now You Can Grab Hold Of Your Income to Grow It Into The Future With A Simple, Powerful Tool.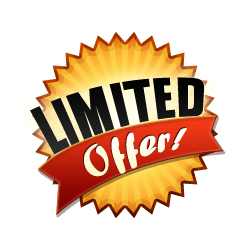 This is a very limited time offer at a 30% off sale price, available to just the first 40 readers who respond; first come, first served.
Yesterday, we offered 50 trackers. Now there are just 40 left. Today we are making only 40 available at the special sale price for the first forty that respond to this offer now.
Can you afford to retire today? How about five years from now? This new tool will help you find out.
Read my brand new article, "CenturyLink's Yield Is Sinking Fast On Level 3 Merger Progress" for an oversight of how I use this tool in my research and analysis of stocks to determine which ones to add to the Fill-The-Gap and RODAT Subscriber portfolios. Please add your comment to a very lively comment stream.
Call Me Crazy But When Their Knees Jerk, Mine Say "BUY" Omega Healthcare is another good example of the uses of real time portfolio tracking.
Only The First 40 Readers To Respond Today Will Be Eligible For This Special Sale Price. Save 30% Today!
The response to this offer has been phenomenal. Your fellow Seeking Alpha readers have recognized the value inherent in a tool that provides them with real time tracking of the important aspects of their portfolio. So, we can only make this offer to the next 40 readers who respond today, on a first come, first served basis.




The Real Time Portfolio Tracker is built to help you track your portfolio in real time, discover accidentally high yield situations and to organize your portfolio in real time. It  automates much of your research for you.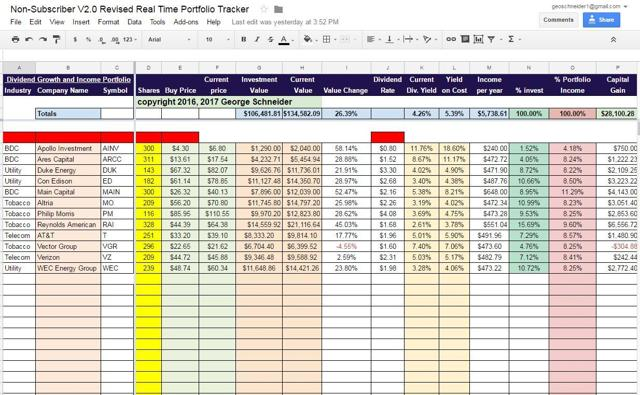 Long Story Short
The tool I'm about to show you normally sells for $69.99. For two more days I'm making it available exclusively only to all of my followers and subscribers for just $49.99. This 30% savings event will end at midnight, Sunday, October 8, 2017. The Real Time Portfolio Tracker is your key to unlocking your portfolio data so you can see what your dividend income is, now and in the future.






To help me come to better investment decisions I use the Real Time Portfolio Tracker.
You can see a live demonstration of this tool in this recent article, "Separating Retirement Fact From Retirement Fiction". This editors' pick has drawn a very lively comment section to engage on this important topic. Take a peek today and voice your opinion along with hundreds of your fellow Seeking Alpha members.
The Real Time Portfolio Tracker, used by thousands of your fellow readers and subscribers, will update in real time all day long and feed you data on your tickers, including current stock price, price you paid, current dividend yield, how much you invested in each stock in your portfolio, its current value, the value percentage change, your yield on cost, the amount of annual income generated from each equity as well as the total portfolio and the percent you've invested in each stock. In addition, you'll see what percent of income comes from each stock, your capital gain on each stock as well as total capital gain on the entire portfolio.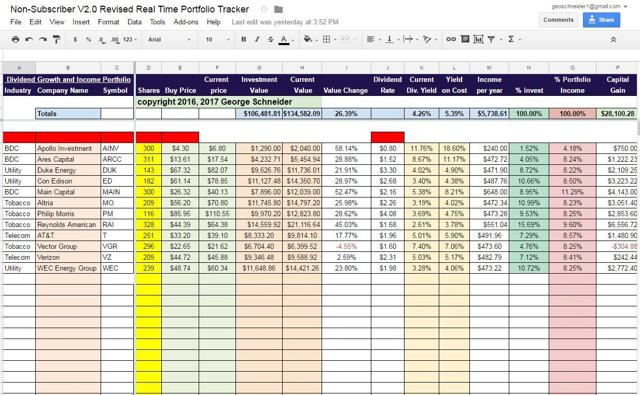 We're making it easy for you to decide to purchase the Real Time Portfolio Tracker today.  Get the same excellent value and all the features that will help you obtain even greater value in your future stock purchases when you buy this tool today, on sale for 30% off for just two more days.
Use It To Research Your Next Stock Purchase
You can use this digital tracker as a comparative research tool, to measure different outcomes of several different stocks. The same few inputs made on each stock will give a wealth of information that will enable you to compare the eventual dividend income outcomes of various companies. 

Armed with this very detailed and clear information, it becomes possible to make better investment decisions for those of us who are concerned about matching our income with eventual expenses in retirement and always staying a step ahead of inflation.
Final Thoughts
Investors who dismiss the pernicious effects of inflation do so at their own peril. The pervasive loss of purchasing power that it inflicts can turn a comfortable $500,000.00 nest egg into a scrambled egg, just twenty or thirty years into the future. Investing to stay ahead of inflation will keep this bogeyman away.
About This Digital Tool
The Real Time Portfolio Tracker is a web-enabled application and does not require any additional software on your device. It works on all platforms, operating systems, computers, tablets and smart phones. You can track common stocks, CEFs, BDCs, REITs and MLPs, American, Canadian and British, all in real time. There is no charge for the data that comes to you in real time.
There is no ongoing subscription fee to use this tool. Pay once and that's it!
There are now just two more days left to save 30% on this powerful tool. Include this tool in your investor bag of tricks to improve your investment performance, today.
Don't delay. Only the first 40 readers who respond today will be eligible for this special sale price.
This sale ends Sunday, October 8, 2017 at midnight. Buy it for yourself or give a very unique gift to that special investor in your life.
If you're interested in taking a peek at the full suite of stock market digital tools I've developed to help investors improve their investment performance, you can find them all at Stock Market Investing Applications.
Disclaimer: Past performance is no guarantee of future success.
Any stocks used in this presentation were for demonstration purposes only and do not constitute a recommendation to purchase. Do your own due diligence and consult your financial advisor and tax specialist.
Disclosure: I am/we are long All FTG Portfolio Stocks.