Sometimes, a stock's sudden price movement is unexplained. Things may be going on behind the scenes, out of the view of common investors. Other times, the reasons are hiding in plain sight.
How Do Stock Prices Move? Let Me Count The Ways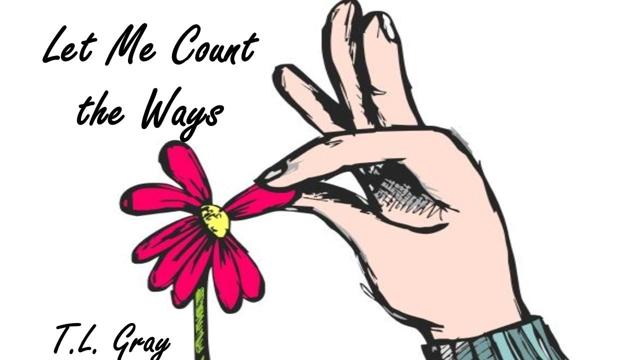 Just three days ago, we began taking a small position in Helios and Matheson Analytics (HMNY). We sent out our buy alert to subscribers. We notified them by text alert, email and chat forum announcement that we had started our 1000 share position at $3.04 per share.
We then followed up with our thesis and analysis behind our decision in this article.
Just three days after our purchase, HMNY stock spiked to $3.58 per share, fully 18% more than what we had paid for it and 20% higher than the previous day's closing price. Had you been inclined to take a quick profit, as other investors did, your $.54 per share profit would have amounted to a $540.00 capital gain on your 1000 share purchase. On Monday, HMNY surged another 31% on 20 million shares traded, four times its usual volume.
Our position is now valued at $4.21 per share, or 38.5% more than what we paid for it. The capital gain, as of Monday's close amounted to $1170.00.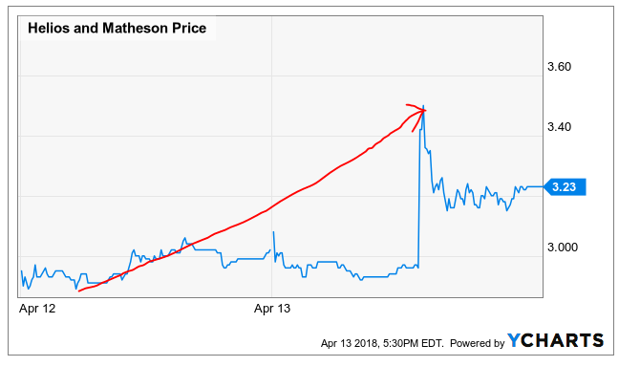 As a side note, this amount alone, is enough to cover two whole year's worth of subscription fees to our newsletter. The gain is also enough to cover 9.75 years of a subscription to MoviePass! That's close to 4000 movies. Enjoy the movies.
Why The Sudden Jump In Stock Price?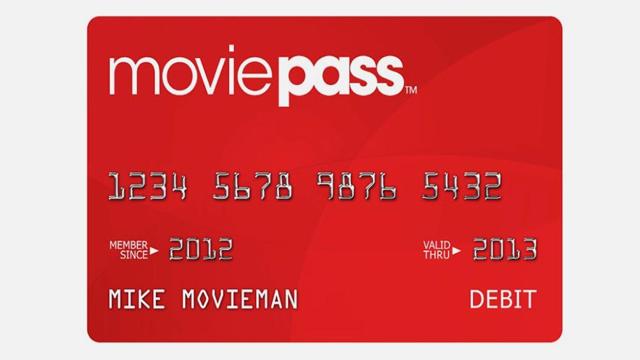 Ever on the prowl to expand the subscription base in its new MoviePass acquisition, HMNY has now partnered with iHeartRadio. They are offering a dual, 3 month subscription to new members. For just $29.95 ($9.95 per month), not only will new subs be entitled to see 4 movies a month, but they'll also gain complete access to any and all privileges that paying IHeart Radio members receive.

MoviePass™, the nation's premier movie-theater subscription service and a majority-owned subsidiary of Helios and Matheson Analytics Inc., and iHeartRadio, the all-in-one digital music, podcasting, on demand and live streaming radio service, today announced a new three-month subscription offer. This announcement celebrating Movies and Music was made at the MoviePass Coachella Chateau in La Quinta, California in conjunction with the 2018 Coachella Music Festival & Arts Festival as the backdrop.
Limited Offer Creates A Sense of Urgency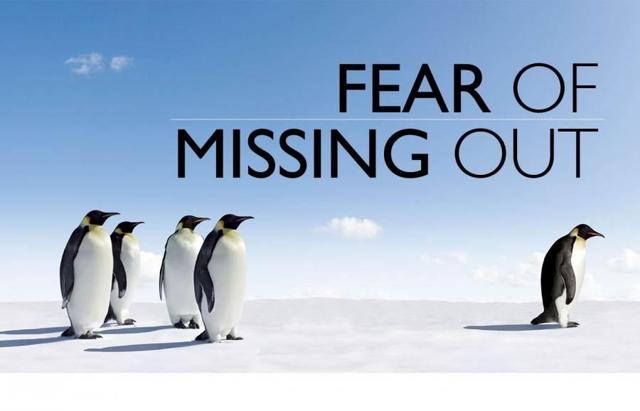 The fear of missing out, or FOMO, exists not just in the realm of stock investing, but in many other consumer settings as well. Available for just a limited time for only $29.95 (a $150 value), this new promotio offers new subscribers to both platforms a limited MoviePass membership to see (4) four 2-D movies a month for 3 months and includes an extended 3-month free trial of the iHeartRadio's All Access on demand feature. iHeartRadio All Access allows listeners to search and play any song instantly, listen to curated playlists and create unlimited playlists of their own, save songs directly from the radio to their device, and enjoy unlimited skips.
Our existing relationship with iHeartMedia has enabled us to put together this great package deal for movie lovers and music fans," said MoviePass CEO Mitch Lowe. "Our goal has always been to deliver the best value to our MoviePass family and by partnering with iHeartRadio, we are able to provide access to two premium subscription services at one low price."

We reach millions of listeners every day who are looking for great options to meet their film and entertainment needs," said Michele Laven, President of Strategic Partnerships at iHeartMedia. "MoviePass and iHeartRadio have natural synergies across our respective audiences, so offering a special promotion is a great opportunity for our listeners and their customers, and also for further growth and awareness of both our products and services."
Skyrocketing Subscription Growth Projected For Both Partners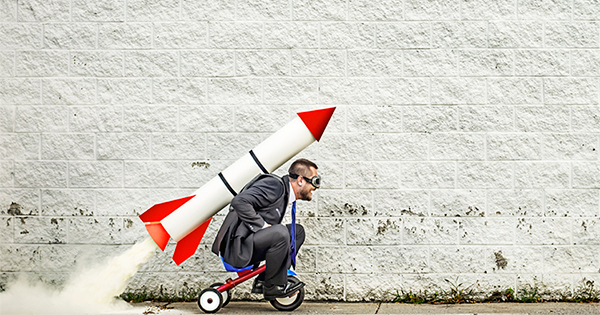 iHeartRadio currently has 110 million subscribers. If MoviePass can capture just 5% of those subs for their own service, it will grow MoviePass subscriptions another 5.5 million. Added to its current 2 million subscribers, and their projection just a couple days ago to grow to 5 million by the end of this year, we could be looking at perhaps 10.5 million subscribers by year's end.
At $9.95 per month in subscription fees, or ~$120.00 per member annually, the company could be taking in revenues, on an annual basis, of $1.26 billion by the end of 2018. This compares to current subscription revenue of ~$240 million.
Added Khalid Itum, VP of Business Development,
"This partnership between MoviePass — the fastest-growing subscription service in history which has entered the American Zeitgeist by hitting a real nerve with consumers nationwide – coupled with iHeartRadio's massive reach & scale and the breadth of its offering will catapult subscription growth for both companies."

The future of entertainment is based on subscription and this subscription is a tremendous value," said HMNY's Chairman and CEO Ted Farnsworth. "It's the first time anyone is combining two leading entertainment platforms across music and movies in one great deal. Today's new offer will allow both companies to reach a broader audience that is looking to consume their media and entertainment in an exciting new way."
iHeartRadio offers the top Live Radio stations from across the country, personalized custom Artist Radio stations created by just one song or seed artist, the top podcasts and on-air personalities everywhere listeners are, for free. Plus, iHeartRadio now features easy-to-use on demand functionality with iHeartRadio Plus and iHeartRadio All Access Powered by Napster, which makes radio truly interactive and connects listeners to their music collections. The subscription features include personal music libraries and playlists; the ability to search and play any song instantly; and the option to save and replay songs directly from live and custom radio listening, something no other service or company has the assets to offer. iHeartRadio is available on over 200 platforms and 2,000 devices including on digital auto dashes, tablets, wearables and smartphones, on virtual assistants, smart speakers, TVS and gaming consoles.
Music And Movies

The appeal to an audience that shares a love of pop culture, both in movies and music, is undeniable. The synergy, therefore would appear to be brilliant and offers both companies a path toward greater subscription growth.


Building Their Own Rotten Tomato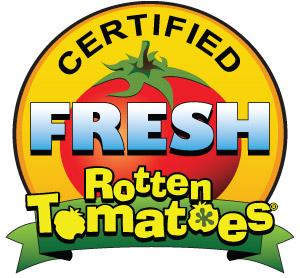 MoviePass, already on a quest to make movie going affordable, wants to build a recommendation engine to help people find movies they'll love.
The US movie subscription service wants to build a review and recommendation system fueled by its own users. Movie-review aggregation sites like Rotten Tomatoes are too general, and often too critical, for MoviePass's moviegoers, according to the platform's customers.
We're finding people want to be able to review movies on our site," CEO Mitch Lowe told Quartz. They tell us they would prefer to read reviews by fellow MoviePass subscribers than go to Rotten Tomatoes; they find Rotten Tomatoes to be overly negative."
Lowe told the Hollywood Reporter that MoviePass got a "running start" on user-generated reviews this month with the acquisition of Moviefone by MoviePass parents Helios and Matheson Analytics. The formerly Oath-owned company is best known for an automated service that offered movie showtimes by phone before that information was easily available on the internet. Moviefone exists today as a website with movie news, showtimes, and ticketing information, as well as ratings and reviews powered by Metacritic. It has more than 6 million unique visitors monthly, Helios and Matheson reported, three times MoviePass's subscriber base.
Moviefone will remain its own brand, but could bring content like ratings and reviews to the MoviePass app.
We haven't really thought it through," Lowe told Quartz before the Moviefone deal, "but the idea is that our customers want to be able to talk to each other more than they do now… People really want recommendations from people they think like movies like they do and have the same tastes."


Another Cause Of The Price Spike
Verizon (VZ) filed a SEC form 13G on Friday in connection to its ownership stake in MoviePass. The filing shows that Verizon holds a 9.3% position in Helios.
Last week, the announcement came that Verizon's digital entertainment unit, Oath, and Verizon took a position in MoviePass through the sale of Moviefone.
Investors are encouraged that a telecom behemoth such as Verizon would choose to take a stake in the MoviePass venture rather than receive a cash buyout. It is clear Verizon believes that MoviePass is onto something with its quest to bring an affordable movie going experience to consumers and fuel theater traffic to rebuild their revenues. I don't mind throwing my conviction in with the likes of Verizon, one of our longstanding Fill-The-Gap Portfolio holdings.
Then, There's The Netflix Catalyst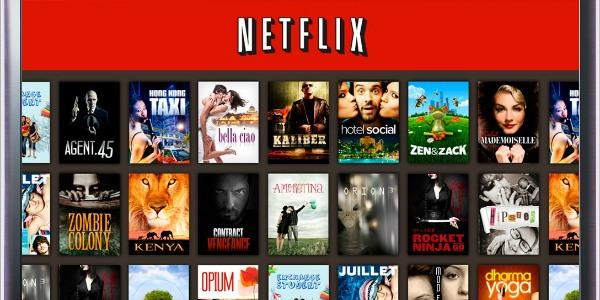 Netflix (NFLX) jumped Monday in after hours trading after posting 1st quarter subscriber numbers above estimates.
The company reported 1.96M domestic streaming additions significantly above the 1.48M consensus and guidance for 1.45M guidance.
International streaming additions rose to 5.46M during the quarter vs. 4.98M consensus and guidance for 4.90M. International sign-ups are growing almost three times as fast as domestic.
Total streamings adds were 7.41M for the quarter vs. 6.32M consensus. Total memberships were 125M at the end of the quarter.
Q1 U.S. streaming contribution margin increased to 38.3% from 34.4% last quarter. The international contribution margin rate was 15.3%.
The company's operating margin jumped to 12.1% from 7.5% in Q4.
Netflix on cash and debt: "We have about $2.6 billion in cash and we will continue to raise debt as needed to fund our increase in original content. Our debt levels are quite modest as a percentage of our enterprise value, and we believe the debt is lower cost of capital compared to equity."
Netflix on content spending: "We'll have $7.5-$8 billion of content expense (on a P&L basis) in 2018 across a wide variety of formats (series, films, unscripted, docs, comedy specials, non-English language) to serve the diverse tastes of our growing global membership base."
Looking ahead, Netflix expects Q2 total streaming adds of 6.20M vs. 6.30M consensus.
Source: Netflix Q1 shareholder letter
Investors Put 2+2 Together
Remember, only several months ago, MoviePass had just 20,000 subscribers. It has grown rapidly to 2 million and is projecting 5 million by the end of 2018 with the help of excellent word-of-mouth, reduction in the subscription fee from $30 per month to just $6.85 per month currently to drive new subscriptions, and all of the partnerships they continue to form to grow subscription adds.
The enthusiasm generated by Netflix's continuing success at adding large numbers of new subscribers seems to have bled through to investors looking for the "next Netflix". The similarities are obvious. Both companies offer a subscription model, delivering movies to subscribers. MoviePass dreams of being the Netflix of the original movie theater experience, bringing movie goers back to the big screen and big sound of those Dolby surround-sound speakers.
If MoviePass can continue its streak of rapid subscriber growth through aggressive tie-ups with new partners, it will only add to this narrative and persuade investors that it has a chance of fulfilling the dream of its founders and majority holder, Helios and Matheson.
Latest Development
After hours, Wednesday night, HMNY announced a secondary offering. They did a shelf registration indicating they may, over time, offer as much as $150 million in stock. This equity raise, starting with an initial $25 million, will be used to expand the MoviePass brand to grow subscriptions, invest in MoviePass Ventures, producing their own movies (like Netflix does) and for general corporate purposes.
The stock was down 33% in pre-market trading on Thursday morning. Investors usually don't take kindly to having their existing positions diluted. If you feel, as I do, that HMNY will make wise use of this new money to grow MoviePass subscriptions to gain more leverage with theaters in order to demand higher percentages of ticket and concession sales, you might consider opening a small position today. At a much lower price, risk to capital has been reduced substantially. Thursday, HMNY touched a 52 week low at $2.12 per share. 
Concerns Over Dilution
To be sure, any equity raise dilutes current shareholders. And this dilution is a doozy. Market cap on HMNY was $175 million just a couple days ago. If they floated all $150 million of new shares at once, it would amount to dilution of about 46% for current shareholders. This helps explain why the share price dropped almost 45% during the day.
Near the end of the day, shares had regained a lot of lost ground as sanity prevailed. Shares traded at $2.65 near the close, conferring a 25% capital gain on smart and courageous investors who were able to figure out that a current $25 million raise amounted to just a 12.5% dilution. Several of our subscribers were among this prescient group and discussed their purchases on our chat forum.  On volume of 44 million shares, about 7 times average volume, investors began to realize that the company would be floating just $25 million  of new shares at first, and reserved the right to float additional shares later, on an as-needed basis.
Investors in small start-up companies need to realize that hi-tech companies, like MoviePass, need lots of capital go grow their subscription base before it can reach the scale necessary to generate cash flow and profit. If an investor is not willing to accept these parameters, he/she should not be risking capital on such an investment.
Remember, Amazon (AMZN) reinvested revenues and did equity raises for 18 years to grow their business out to scale before ever reporting a penny of profit. Moviepass expects to be cash flow positive by the end of this year.
The Mrs. and I will be exercising our MoviePass subscription rights to see Dwayne Johnson's new movie, "Rampage", tonight. See you at the movies!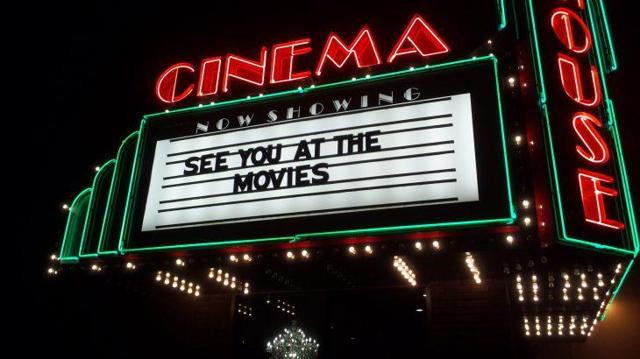 The Fill-The-Gap Portfolio
The FTG Portfolio contains a good helping of dividend growth stocks, as does our subscriber portfolio. We believe it is appropriate, now and then, to take a small position in a pure growth stock that has great potential for future capital gain. This portfolio was built primarily with the express purpose of benefiting from this defensive strategy and volatile, extreme stock market environments that have become the norm since February 26 of this year.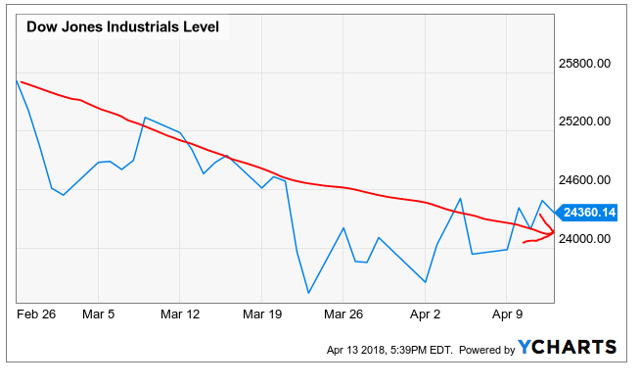 Three years ago, on Dec. 24, 2014, I began writing a series of articles to demonstrate the real-life construction and management of a portfolio dedicated to growing income to close a yawning gap that so many millions of seniors and near-retirees face today between their Social Security benefit and retirement expenses.
The beginning article was titled "This Is Not Your Father's Retirement Plan." This project began with $411,600 in capital that was deployed in such a way that each of the portfolio constituents yielded approximately equal amounts of yearly income.
The FTG Portfolio Constituents
Constructed beginning on Dec. 24, 2014, this portfolio now consists of 22 companies, including AT&T Inc. (T), Altria Group, Inc. (MO), Consolidated Edison, Inc. (ED), Verizon Communications (NYSE:VZ), CenturyLink, Inc. (NYSE:CTL), Main Street Capital (MAIN), Ares Capital (ARCC), British American Tobacco (BTI), Vector Group Ltd. (VGR), EPR Properties (EPR), Realty Income Corporation (O), Sun Communities, Inc. (SUI), Omega Healthcare Investors (OHI), W.P. Carey, Inc. (WPC), Government Properties Income Trust (GOV), The GEO Group (GEO), The RMR Group (RMR), Southern Company (SO), Chatham Lodging Trust (CLDT), Iron Mountain, Inc. (IRM) Roku, Inc. (ROKU) and Helios and Matheson (HMNY).
Dividend growth investors continue to be inhabit a happy place, insulated from the fears that constantly weigh on price-focused investors. This holds true, especially during extreme volatility that we are experiencing.
I encourage readers to look at the following table whenever their stock market nerve is being tested by this ongoing volatility. We have enjoyed eleven very recent dividend raises in the FTG Portfolio.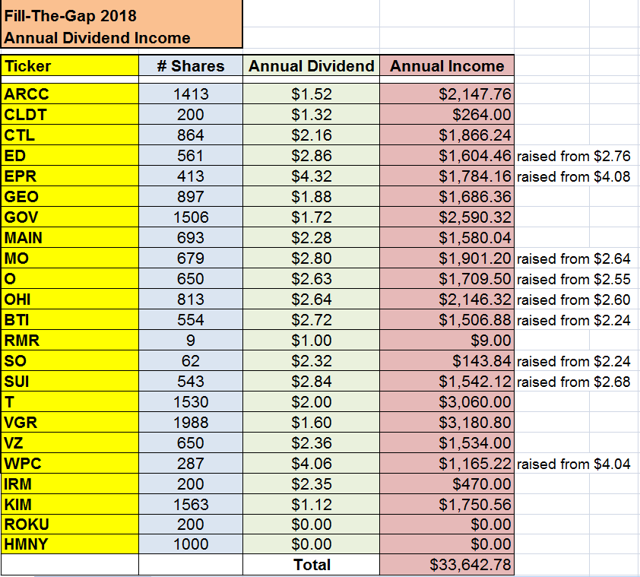 Source: Created by author
Takeaway
All of the recent developments that I've chronicled in this and past articles portray a company on the move. HMNY is being very aggressive in acquisitions and aggregating value-added services and features from each new partner, be it new theater chain partnerships like Flix Brew, consummated just this past week, buying of MovieFone to acquire their features and subs and all-important data they can harvest and sell, and now another partnership with a huge music subscription service to cross promote their own subscriptions to each other.
Should the managements of each of these forward-looking companies succeed in growing out their subscriptions together, the potential and probability that MoviePass and, by extension, Helios and Matheson reach profitability is greatly increased.
With increasing announcements and new partnerships, should subscriptions reach the 5-10 million mark by the end of the year, 50% upside in stock price is foreseeable.
Your Engagement Is Appreciated
As always, I look forward to your comments, discussion and questions. Did the missile strike on Syria rattle you? Have you taken any actions to harden your portfolio against geopolitical events to protect your portfolio investments? Have you given any thought to treasuries or dividend paying stocks to serve as a hedge? Please let me know in the comment section how you approach these situations in your own portfolio and how you arrive at your decisions.
Author's note: Should you be interested in reading any of my other articles detailing various strategies to enhance your returns on a dividend growth portfolio, you will find them here.
If you'd like to receive immediate notifications as soon as I write new content, simply click the "Follow" button at the top of this article next to my picture or at the bottom of the article, then click "Get email alerts."
Disclaimer: This article is intended to provide information to interested parties. As I have no knowledge of individual investor circumstances, goals and/or portfolio concentration or diversification, readers are expected to complete their own due diligence before purchasing any stocks mentioned or recommended.
Thanks for reading. Interested in more dividend strategies and ideas?
I run Retire 1 Dividend At A Time to help investors stay focused on their portfolio income and long-term goals.
My promise to you: With every exclusive article, email, instant-text and chat, I'll help guide you to:
Increased income for retirement, one dividend at-a-time.
Under-valued stocks for a greater margin of error and higher capital appreciation.
Methods to safely diversify your portfolio.
Strategies to build, grow and protect your income for retirement.
Join today with a two-week free trial to get started on the next step of your investing journey!

Disclosure: I am/we are long HMNY, ROKU.