Bulletin:
Pre-market Wednesday, the ten year treasury bond had risen an astounding 11 basis points, crashing through the much watched 3% barrier with conviction. It held that rate at the close, and now yields 3.02%. This is a classic interest rate trend reversal as this rate has not been this high for four years.
Critics Held At Bay
 As rates have risen the last few weeks, critics have opined that our Fill-The-Gap Portfolio, that you've followed over the last four years, is too REIT heavy. Funny thing about that. The REITs held up very well again today, even with that mammoth move in the ten year bond. Look for my new, deep-dive article Saturday morning at 9:10 A.M. where I address this issue, head on. Feel free to disagree and comment. Mark your calendars.
Are you still thinking about throwing in the towel?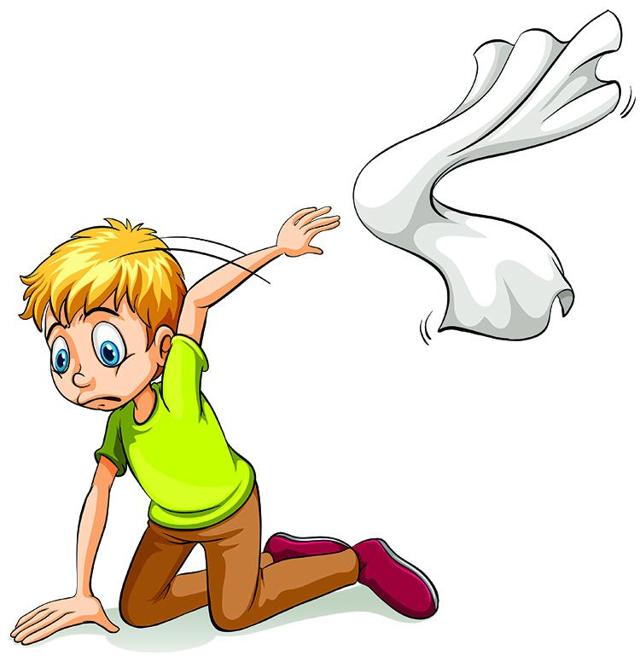 Dow Jones Industrials, Tuesday, April 24, 2018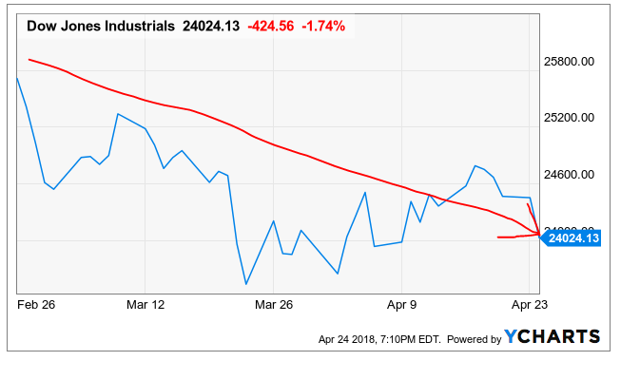 Not so fast....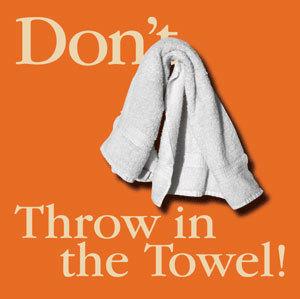 If your portfolio investments closely follow the Dow Jones Industrials or the S&P 500 Index, your portfolio on Tuesday lost market value of anywhere from 1.34% to 1.74% in just one day alone. Folks who invest passively, those who invest in the (NYSEARCA:SPY) ETF to track the S&P 500 index don't feel so good about that idea anymore. After all the volatility of the past two months, you just might be very close to throwing in the towel, cashing out all your investments and just going to all cash.
There's A Better Way
Fill-The-Gap Portfolio Close, Tuesday, April 24, 2018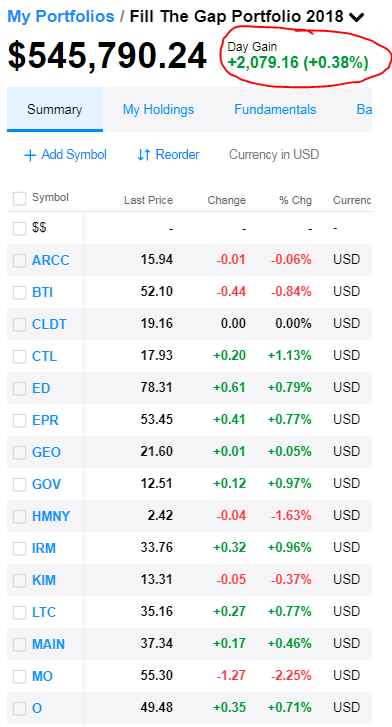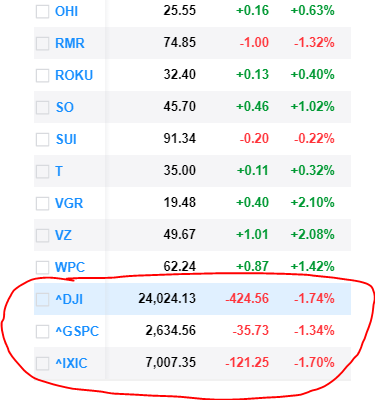 Notice how all three major market indices declined by much greater than 1%, yet the FTG Portfolio you've been following for over four years went up by .38%. The FTG Portfolio outperformed the Dow Jones Industrials by more than 2%, and outperformed the S&P 500 Index by almost 2%.
This Is A Good Habit To Have
When we think of habits, we often think in the negative; gotta break the drinking habit, gotta stop smoking, gotta stop eating so much and go on a diet.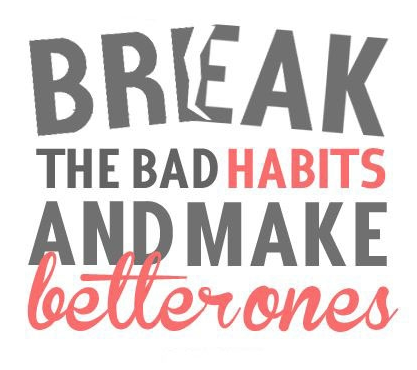 Well, both our FTG Portfolio and RODAT Subscriber Portfolios seem to have developed a habit of a different sort, one that is a better one and quite positive. We continue to outperform the broad market indices, day after day.
Even on a day that the ten year treasury rate convincingly breached the 3% level for the first time in four years, most of our REITs in our portfolios did quite well today.
Here's another picture that speaks a thousand words and will save a lot of typing:
Fill-The-Gap Portfolio Close, Wednesday, April 25, 2018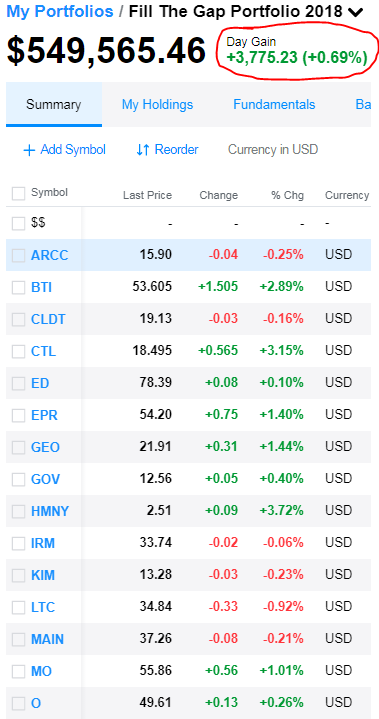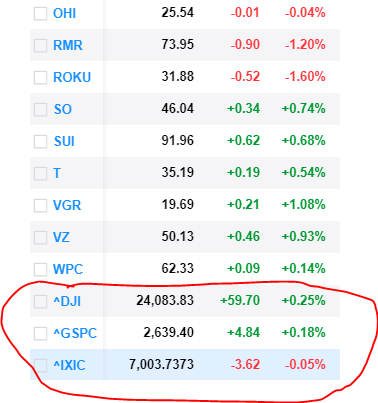 You'll notice that 3 of 4 of our tobacco names made rather large comebacks today. BTI, MO and VGR each rose from 1% to almost 3%.
Telecoms, represented by the team of VZ, T and CTL grew by .5% to more than 3% in today's trade.
Even our new tech name, HMNY (MoviePass owner) rose close to 4% today.
Compared to the broad-based S&P 500 Index which rose just .18%, our FTG Portfolio rose .69%, or almost 4 times as much. The RODAT Portfolio outperformed it by more than 2 times, rising .40%, earning our subscribers $2119 on Wednesday.
This outperformance is just icing on our dividend income cake. Nevertheless, it's becoming a steady habit that I could learn to like, very much.
Want A Piece of This?

Would you like to outperform the markets with us? Our subscriber portfolio did even better on Tuesday. It closed up .67% and our subscribers made $3475.00.
Would you be happy to have annual dividend income of $37,434.00? Would you like to learn how to grow it from there? I'll show you how.
Still Not Convinced?
Want proof? Join us today, take a two-week free trial and see for yourself.
But hurry. This offer is ending very soon.

Best,

George Schneider
Disclaimer: This article is intended to provide information to interested parties. As I have no knowledge of individual investor circumstances, goals and/or portfolio concentration or diversification, readers are expected to complete their own due diligence before purchasing any stocks mentioned or recommended.
Thanks for reading. Interested in more dividend strategies and ideas?
I run Retire 1 Dividend At A Time to help investors stay focused on their portfolio income and long-term goals.
My promise to you: With every exclusive article, email, instant-text and chat, I'll help guide you to:
Increased income for retirement, one dividend at-a-time.
Under-valued stocks for a greater margin of error and higher capital appreciation.
Methods to safely diversify your portfolio.
Strategies to build, grow and protect your income for retirement.
Join today with a two-week free trial to get started on the next step of your investing journey!

Disclosure: I am/we are long ALL FILL-THE-GAP PORTFOLIO STOCKS.