The last couple of months, we initiated 8 new positions in the Fill-The-Gap Portfolio, the ongoing and very transparent portfolio you've followed for the past 3 1/2 years on Seeking Alpha. As you can see from the table below, seven of the eight have shown capital appreciation.
Our one decliner has been our small position in HMNY. On Monday, June 11 near the close of trading, this stock is jumping, up 6%, on good news concerning its new movie, American Animals. It bought distribution and ownership rights in this, their first venture outside of the MoviePass service.
Initial sales at four theaters where it opened were very encouraging according to those in the movie business. They will have it in 600 theaters in a couple of weeks. It could provide a good source of revenue, helping to underpin their MoviePass subscription business.
Our gainers have ranged from appreciation of 2.37% on our Kimco (KIM) position to 20.10% on our LTC Properties (LTC) position.
As of June 8, 2018

I encourage you to click the above table to enlarge it and closely inspect our recent progress.
ROKU Enters New Territory
Having purchased two, one hundred share lots of Roku (ROKU) for an average price of $35.30, on June 11 the stock has convincingly smashed through the $40 level and is trading at $41.48, up 6% on the day as I write this. This $6.18 per share gain in just a few weeks time represents capital appreciation of 17.50%, or $1236 in capital gain, enough to pay for two years of our subscription. Many analysts, in recent weeks, have changed course on Roku. They've done a 180 degree turn, going from a short recommendation to joining me in a long recommendation. Upside of 25%, to the $50 range is doable based on projected gains in revenues and earnings going forward.
Capital Gains
Even including our one loss, we are showing $2376.00 in capital gains on the eight positions as of June 8, and more gains since then.
Dividend Growth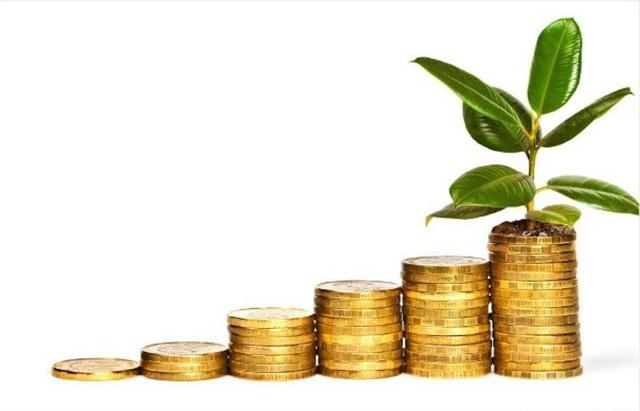 Most importantly to us, as income investors, these new positions have added $3112.00 to our annual portfolio income. With seven months to go in 2018 and plenty of dry powder in our coffers, we look forward to continued growth of our dividend income, both from new purchases and organic dividend growth from our current holdings.
Organic Dividend Growth
To this point, our latest organic dividend growth is coming from our holding in Philip Morris (PM) which just recently announced a 6.5% raise in its dividend.
Have You Been Participating?
I hope that you have participated in these new additions in a way that proportionately mirrors the Fill-The-Gap Portfolio as to capital appreciation and income growth.
If you are satisfied with this performance since you've followed us, as well as the long-term capital and income growth and performance this portfolio has provided since it was launched for readers in December, 2014, I would ask that you consider a free, two-week trial to our Seeking Alpha newsletter, Retire 1 Dividend At A Time.
With a subscription, you'll receive in-depth articles and analysis first, days before readers on the free site. This affords subscribers an early mover advantage, able to act quickly and take advantage of cheap, value prices and accidentally high yields on important ideas.
You'l receive an instant email, an instant text on your mobile phone and 24/7 access to our dedicated, exclusive chat forum, solely for subscribers.
These notifications will always alert you to new positions being bought or sold for or from the portfolio, at what prices and how many shares. You'll always have the information you need to help guide you to profitable positions to grow capital and income, one dividend at a time.
During the week, you'll also receive updates on the portfolio, updates on earnings and dividend news concerning our portfolio constituents, and discussion of macro-economic trends that may affect the markets in general, and our holdings in specific. You'll also get my read on our latest watch list candidates as developments warrant.
This is our value proposition:
60 years of stock market experience, harnessed for your success
A patient, value-oriented approach that points us to under-valued equities and accidentally high yields.
A commitment to grow income beyond inflation.
Assurance that Social Security benefits, combined with dividend income will provide reliable, secure income to provide a comfortable retirement, one dividend at a time.
Join Us Today At No Cost
For the next two weeks, only, we are offering a discount to new subscribers off our regular annual subscription cost for their first year. The discount will range from 10% to 20% off the regular annual cost.
Many years ago, I personally succeeded in my goal to fill that gap between our small Social Security benefit and the necessary income we need to retire in comfort and pay the bills.
My intent is to continue sharing my best ideas, experience and knowledge with you so that you can attain your goal, too. This newsletter is my way of paying it forward to all those readers and investors who have wondered how to transition a growth oriented portfolio to an income generating portfolio for retirement.
Please read what some of our hundreds of subscribers have written about our service. Read reviews of what your fellow readers/subscribers have to say.
Thank you in advance for your interest in our newsletter and for considering taking a free trial. Here's to a long, profitable relationship, one in which we continue to grow our income together towards a comfortable, secure retirement, one dividend at a time.
Best,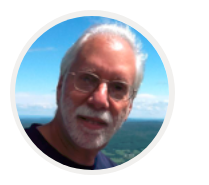 George
Thanks for reading. Interested in more dividend strategies and ideas?
I run Retire 1 Dividend At A Time to help investors stay focused on their portfolio income and long-term goals.
My promise to you: With every exclusive article, email, instant-text, and chat, I'll help guide you to:
Increased income for retirement, one dividend at-a-time.
Under-valued stocks for a greater margin of error and higher capital appreciation.
Methods to safely diversify your portfolio.
Strategies to build, grow and protect your income for retirement.
Join today with a two-week free trial to get started on the next step of your investing journey!

Disclosure: I am/we are long ALL FILL-THE-GAP PORTFOLIO STOCKS.