Sun Communities (SUI) declared its latest dividend, a $0.71/share quarterly dividend, in line with its previous quarterly dividend.

This dividend payment will be payable July 16th for shareholders of record June 29th.
Investors interested in capturing this dividend payment should consider buying shares before June 28th which is the ex-dividend date.
The $2.84 annual dividend represents a yield of 2.92% at current prices.
About Sun Communities
Sun Communities, Inc. is a REIT that, as of March 31, 2018, owned, operated, or had an interest in a portfolio of 350 communities comprising approximately 122,000 developed sites in 29 states and Ontario, Canada. For more information about Sun Communities, Inc., please visit www.suncommunities.com.
source: Yahoo Finance
Morgan Stanley Resumes Overweight Rating on AT&T
AT&T (T) was up 0.9% premarket after Morgan Stanley resumed its overweight rating but closed the day just 3 cents higher, virtually flat.
The firm put a $37 price target on T.
This would point to a 16% upside from yesterday's closing price.
Because prices on telecoms have contracted so much this year, Morgan is viewing T as presenting more fair value at this price point.
To date, AT&T's has decline 18.7% so far in 2018. The decline in the past quarter has amounted to 9.4%.
At today's closing price of $31.65, its $2.00 current annual dividend presents a yield of 6.32%, significantly higher than its historical yield which is closer to the 5.0% mark.
As the market continues to weaken, with the S&P 500 Index down another .86% today, we are gradually gaining ground to our lower, limit order entry price discussed in a previous article. Higher yield is on the horizon!
Fill-The-Gap Portfolio Performance Vs. S&P 500 Index
Today, Wednesday, June 27, the S&P 500 index fell another .86%.  By comparison, the FTG Portfolio that you have followed for over 3 1/2 years lost just .41%, less than half the broad market's loss.
Our RODAT Subscriber portfolio retreated just .31%, outperforming the broad market again, this time by .55% on the day.
Don't Forget
Don't forget to read my newest article on the free site. You'll discover some ideas how to grow your dividend income, even when your stock doesn't raise the dividend. Sounds counter-intuitive? Read it now while it's free and before it goes behind the paywall. Find out how to grow your income. It's called, "Global Recession Risk Rising".
Free Trial And A Discount, Just For You
If you desire to bring some stability and some of this consistent outperformance to your own portfolio, please consider this offer. Many new subscribers joined us this week as they began to see clearly how well they could do simply by taking a free trial.
Join our newsletter today and discover how many shares of each we intend to buy and what price we are targeting along with the yield we are targeting for our latest watch list candidates. You can learn more about it here, at Retire 1 Dividend At A Time .
Entry Price Is Key To Your Success
Your entry price is the most important determinant of your current and future income and yield and is key to your income success. Today, for a very limited time, we're offering a free, two-week trial and a discount of up to 20% off your first year's subscription price. Hurry, because this promotional event will end in just a few days.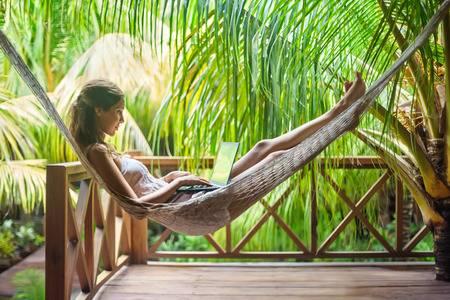 I hope you enjoyed the first official weekend of summer as we look forward to another exciting week on Wall Street.

Best,
George
Disclaimer: This article is intended to provide information to interested parties. As I have no knowledge of individual investor circumstances, goals, and/or portfolio concentration or diversification, readers are expected to complete their own due diligence before purchasing any stocks mentioned or recommended.
Thanks for reading. Interested in more dividend strategies and ideas?
I run Retire 1 Dividend At A Time to help investors stay focused on their portfolio income and long-term goals.
My promise to you: With every exclusive article, email, instant-text, and chat, I'll help guide you to:
Increased income for retirement, one dividend at-a-time.
Under-valued stocks for a greater margin of error and higher capital appreciation.
Methods to safely diversify your portfolio.
Strategies to build, grow and protect your income for retirement.
Join today with a two-week free trial to get started on the next step of your investing journey!

Disclosure: I am/we are long ALL FILL-THE-GAP PORTFOLIO STOCKS.