|By: Liz Kiesche, SA News Editor

Prison operators GEO Group (GEO +0.8%) and CoreCivic (CXW +1%), both contributors to Republican campaigns, stand to profit from President Trump's "zero tolerance" policy on illegal immigration that has resulted in thousands of undocumented immigrants being held in detention centers, Bloomberg reports.

The Department of Homeland Security is looking at expanding capacity for 15,000 more people in family detention centers compared with current capacity of about 3,200.

GEO, the biggest private prison operator, has a family residential center in Karnes County, TX, while CoreCivic has a facility for families in Dilley, TX. GEO runs 11 immigrant processing centers and CoreCivic runs eight.

The two companies have made more than $2.5M in combined political donations since 2015, Bloomberg says.

According to the National Immigrant Justice Center, about 70% of immigrant detainees are held in facilities owned by private companies."
Core Holding For A Reason
The Geo Group is a long-term core holding in our portfolio. As a private prison REIT, it pays out 90% of its earned income to shareholders in the form of dividends. REIT dividends are treated as ordinary income for tax purposes. Because of this, it is advisable that the first destination for these shares would be in tax deferred accounts like an IRA.
However, in a taxable account REITs have won new benefits in the new tax law. Starting in the 2018 tax year, 20% of REIT dividends are not taxable. So, there's that.
The stock has experienced quite a rebound, up 1% today and up 40% from its 52 week low. Even so, it is still about 13% below its 52 week high and yielding more than 7% at current pricing.
Investors seeking a high sustainable yield from a company currently in the sweet spot, with increasing demand for its services and facilities serving as a strong tailwind might consider opening an initial position or adding to their current position.
Fill-The-Gap Portfolio/ RODAT Portfolio Performance Vs. S&P 500 Index
Today, Thursday, June 29, the S&P 500 index midday is up .23%. By comparison, the FTG Portfolio that you have followed for over 3 1/2 years is ahead a very strong .80%, more than theee times the broad market's gain, or $4618 in Capital appreciation.
Our RODAT Subscriber portfolio is also ahead .80%, outperforming the broad market again, by the same three times.
Don't Forget
Don't forget to read my newest article on the free site. You'll discover some ideas how to grow your dividend income, even when your stock doesn't raise the dividend. Sounds counter-intuitive? Read it now while it's free and before it goes behind the paywall. Find out how to grow your income. It's called, "Global Recession Risk Rising".
Free Trial And A Discount, Just For You
If you desire to bring some stability and some of this consistent outperformance to your own portfolio, please consider this offer. Many new subscribers joined us this week as they began to see clearly how well they could do simply by taking a free trial.
Join our newsletter today and discover how many shares of each we intend to buy and what price we are targeting along with the yield we are targeting for our latest watch list candidates. You can learn more about it here, at Retire 1 Dividend At A Time .
Entry Price Is Key To Your Success
Your entry price is the most important determinant of your current and future income and yield and is key to your income success. Today, for a very limited time, we're offering a free, two-week trial and a discount of up to 20% off your first year's subscription price. Hurry, because this promotional event will end in just a few days.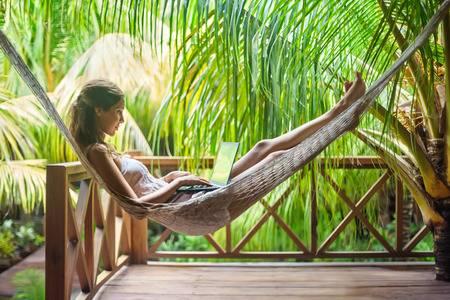 As promised, this has turned out to be another exciting week on Wall Street.

Best,
George
Disclaimer: This article is intended to provide information to interested parties. As I have no knowledge of individual investor circumstances, goals, and/or portfolio concentration or diversification, readers are expected to complete their own due diligence before purchasing any stocks mentioned or recommended.
I wrote this article myself, and it expresses my own opinions. I am not receiving compensation for it. I have no business relationship with any company whose stock is mentioned in this article.
Thanks for reading. Interested in more dividend strategies and ideas?
I run Retire 1 Dividend At A Time to help investors stay focused on their portfolio income and long-term goals.
My promise to you: With every exclusive article, email, instant-text, and chat, I'll help guide you to:
Increased income for retirement, one dividend at-a-time.
Under-valued stocks for a greater margin of error and higher capital appreciation.
Methods to safely diversify your portfolio.
Strategies to build, grow and protect your income for retirement.
Join today with a two-week free trial to get started on the next step of your investing journey!

Disclosure: I am/we are long ALL FILL-THE-GAP PORTFOLIO STOCKS.