Westwood Holdings (WHG) is a leading asset management & trust company serving a growing U.S. retirement age population is based in the 2nd wealthiest state (Texas) in the 1st biggest economy in the world (U.S.A.). Noah Holdings (NOAH) is a leading money management firm serving a growing Chinese high net worth population based in the 1st wealthiest city (Shanghai) in the 2nd biggest economy in the world (China).
Westwood Holdings provides asset management investment advisory & subadvisory services to corporate and public retirement plans, endowments and foundations, a U.S. family of mutual funds called the Westwood Funds, Canada mutual funds, an Ireland-domiciled UCITS fund which investors in the EU can buy into and private clients of Westwood Trust. Westwood Trust provides trust fund & custodial services to institutions and high net worth individuals.
Noah Holdings provides wealth management advisory services, investment funds, asset management and other services to meet the needs of their high net worth clients in China, Hong Kong & Taiwan such as fixed income, private equity, equity and mutual fund products, real estate funds, hedge funds, high end insurance policies, family office services and short term loans. You can read more about this juggernaut in this article.
There are striking similarities between these two robustly organic growing, low debt, small cap asset managers. Both WHG and NOAH are are recognized for excellence in their industry, have asset light business models, strong free cash flow, bountiful net profit margins and versatile business where they can profit in differing market & interest rate cycles. What is also remarkable is that these two elite businesses are founded by pioneering women who remain the biggest shareholders and established winning cultures in their distinguished companies.
Noah Holdings CEO & founder Jingbo Wang, 43, impresses integrity, philosophy and elegance into this burgeoning investment advisor & asset management company that she founded in 2005. Oxford & Wharton educated Kenny Lam who was recently hired as company president and declared NOAH wants to become "the Blackstone of China", will take over more day-to-day operations allowing CEO Jingbo Wang to focus more on business development.
.....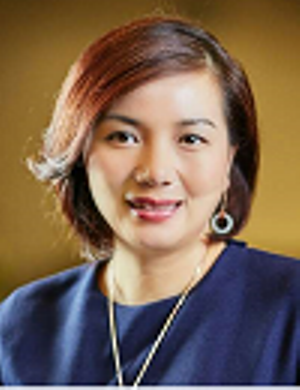 .....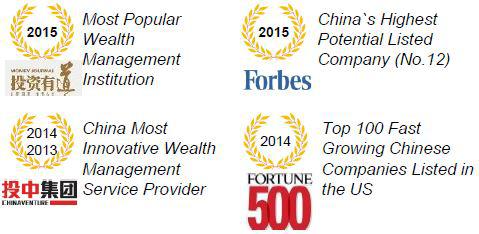 The Chinese high net worth population is vastly underserved, and Noah Holdings is in prime position to fill the wealth management services vacuum. The Chinese high net worth population is booming, with China now #2 in the world for number of millionaires, behind #1, the United States. The growing number of Chinese millionaires have limited choices for wealth management and investment advisory services, compared to a mature wealth management industry in the U.S.A. In fact, the first mutual fund companies in China only started in the 1990s. Most of China's millionaires are first-generation, being in their 40s and 50s, and in need of professional advice on investing in equities.
Westwood Holdings Chairman & founder Susan M. Byrne, 69, grandmother of 7, stresses value investing philosophy of buying stocks of companies with business models that 'create their own money' into the asset management firm she founded in 1983. Susan Byrne was named one of the world's greatest investors by Smart Money magazine. Company CEO Brian Casey stated on July 29, 2015 conference call "Our institutional client retention rate has historically been very high and remains well over 98% for 2015."
.....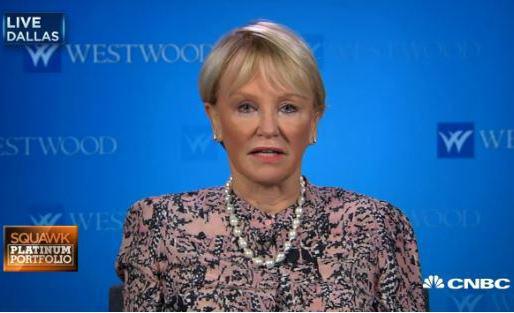 .....

Westwood Holdings is in prime position to reap from the 76+ million 'baby boomers' entering retirement years. A report by J.P. Morgan suggested that '15 is the new 10' because individuals should now save "at least 15% of personal income on an annual basis (above and beyond any company match provided through an employer-sponsored plan) to mitigate the risks of lower equity and fixed income returns and the potential for higher inflation, as well as the potential for public policy changes such as taxation and entitlement reform that could particularly impact younger workers. For many years, guidelines have recommended a 10% savings rate." Baby boomers number more than 76 million and control more than $7 trillion in wealth. These Baby Boomers are expected to inherit an estimated $12 trillion from parents/relatives. It is estimated that approximately 1 in 3 baby boomers do not expect to retire before age 70. More older Americans saving extra for retirement while retiring later will create a rising tide lifting all asset management boats with Westwood Holdings in a premier situation to profit off this trend.
The recent sell-offs in WHG and NOAH are good long-term buying opportunities for these fundamentally strong, rapidly growing businesses that are now below 15 P/E.
_

_
Two great stocks, two great company founders & two great powerful secular trends to profit from.
WHG is an elite business with steady, organic growth and a 3.7% dividend yield poised to profit handsomely from the powerful secular trend of the baby boomer generation needing asset management, financial advisory and trust services. NOAH is an elite business with vigorous organic growth well positioned to reap from the vastly burgeoning Chinese wealth management industry. These two great long-term buy & hold stocks will make you richer!
Disclosure: I am/we are long WHG, NOAH.