A nice pop in the markets today as investors are willing to engage the "risk-on" trade once again.  The catalysts mainly to do with better housing data in the U.S. and improved business confidence in Germany.

Technicals are hinting at the potential for markets to be entering a short-term up-trend as we have started to form higher lows and prices have crossed above key moving averages.  The key test will be to see if the 50-SMA can cross above the 200-SMA convincingly and set the stage for a new uptrend as we enter the New Year.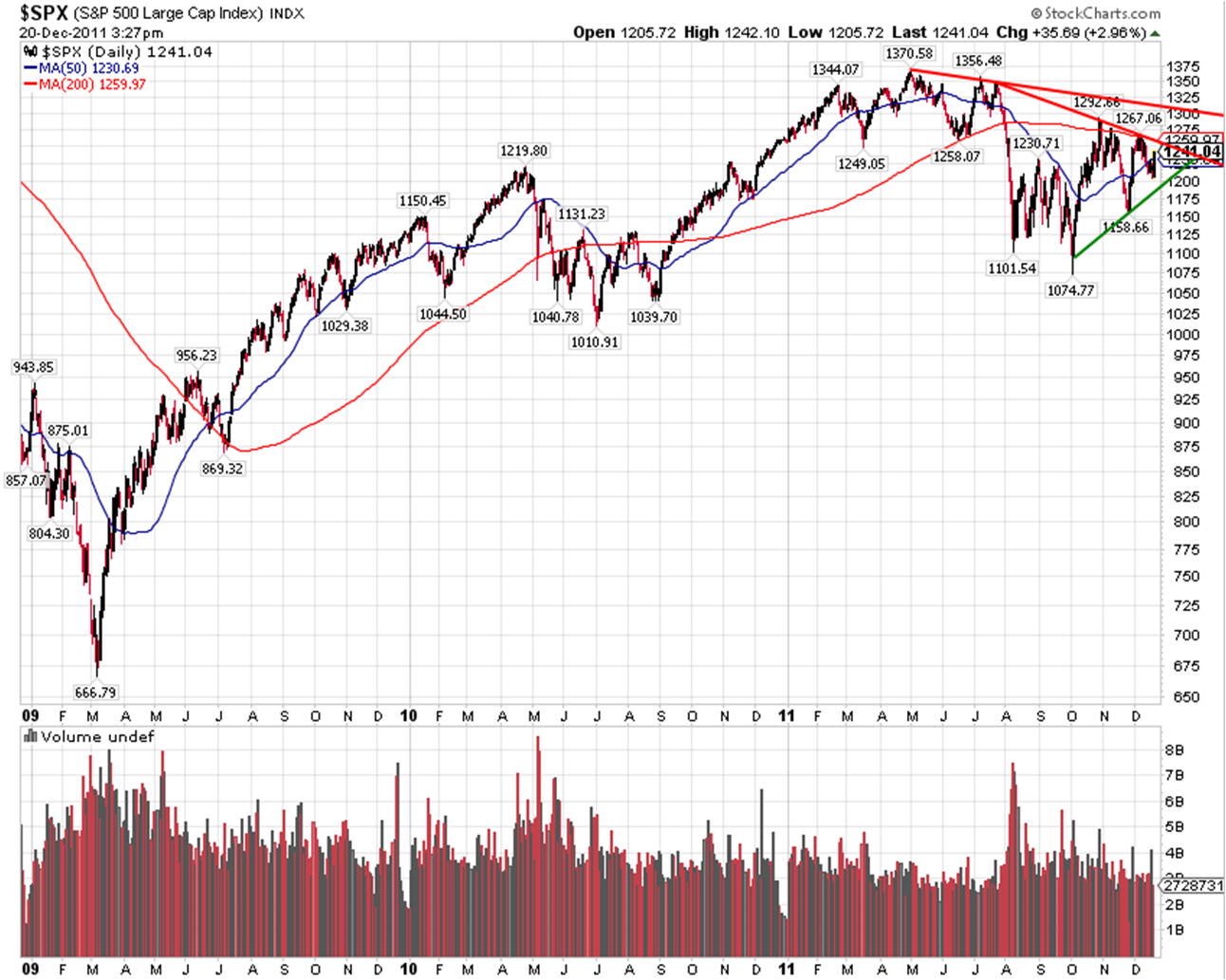 Did Santa show up early?