Force Placed Insurance Class Action Lawsuit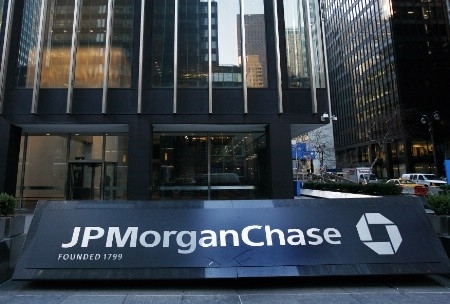 According to a class-action lawsuit, filed 5/17/2011, in a California state court, JPMorgan Chase has been accused of overcharging for force placed property insurance policies.
The complaint, filed by George Champion III in the San Diego County Superior Court, accuses JPMorgan Chase of intentional misrepresentation, negligent misrepresentation, breach of contract, and violation of the California unfair-competition law, California Business & Professional Code 17200. 
According to the filing, after Champion accidentally allowed his policy to lapse/expire in November 2009, JP Morgan Chase sent him a warning letter and requested proof of his homeowner's insurance.  He says that he obtained a new policy within two weeks, and then he faxed evidence to Chase.
The filing accuses JPMorgan Chase of procuring a policy in April 2010 (after they were supplied with the proof of proper insurance) backdated to November 2009 from American Security at about five times fair market cost.
Champion states that the force placed property insurance was "unreasonable and inappropriate".  He also says that JPMorgan Chase purchased it when the company knew that the property was carrying proper coverage and no loss had occurred during the lapsed/expired period.
Champion also accuses Chase of earning undisclosed and non-contracted profits.  The complaint continues to state that JPMorgan Chase receives "kickbacks" disguised as cost reimbursements.  The filing also accuses JPMorgan Chase of engaging in deceptive business practices that increased its profits while defrauding its customers (great business model, huh?  What business, other than the banking industry, can get away with defrauding and abusing its clients?).
Champion filed the lawsuit as a class action and represents (proposedly) all Chase mortgagors nationwide who have been charged for forced placed insurance (force placed coverage).  The class action addresses the logical question of "whether Chase breached its contractual obligations and/or committed fraud on its customers by hiding its profits in charges that bear no reasonable or good-faith relationship to items for which it is entitled to charge."
Champion's class action lawsuit is proposing proper and due compensation for all injunctive and declaratory relief, damages according to proof, punitive damages, attorney fees, interest, and costs.
While this is just Champion's accusations against JPMorgan Chase's Force Placed Property Insurance policies, it should not surprise anyone that "kickbacks" are received in the form of various accounting rebates.  It has been proven in the court of law that various mortgage companies have purchased force placed insurance from affiliates (where the lienholder owns >5% of the force placed insurance company).
LenderProvidedInsurance.com will keep you posted on how this case develops and what truth is discovered about JPMorgan's Force Placed Insurance policies.
For more information regarding Force Placed Property Insurance, please refer to the recent articles: