Is something going on, or are stock speculators just becoming active in KCG?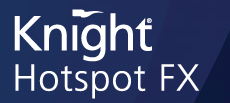 Is a buyer emerging for the whole company? Might Hotspot FX be sold? Unusual trading activity (without any new company news) the past few days in KCG stock is fueling rumors that something is going on behind the scenes. Details at LeapRate's Forex Industry News, or at leaprate.com.

Disclosure: I am long KCG.