FXall excels under Thomson Reuters' ownership.

It looks as though having Thomson Reuters as its parent company is paying dividends for FXall. The Forex ECN seems to be the only one growing volumes, in a very slow institutional FX market.
For more details see LeapRate's Forex Industry News at leaprate.com.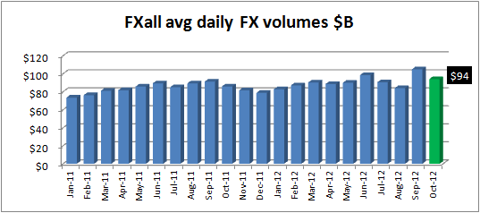 And for more on the global Forex industry see the LeapRate-Dow Jones Forex Industry Report.