NFA has made it impossible for all but largest of online brokers to survive.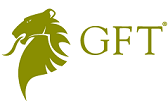 GFT, one of the five largest US-based retail FX brokerage firms, has decided to close shop in its own home market (as well as in Japan).
For more details see LeapRate's Forex Industry News at leaprate.com.
For more on the global Forex industry see the LeapRate-Dow Jones Forex Industry Report.