Gain Capital is to (potentially) make only back-end payments to GFT, based on volume.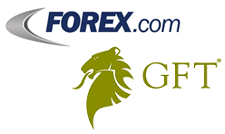 LeapRate Exclusive.... Back at the beginning of December, when the Gain Capital-GFT deal was announced, we wrote that "we are fairly certain that very little money changed hands here, perhaps a couple of million dollars...". Well it turns out that even that conservative statement we made still overstated things. LeapRate has learned that Gain Capital paid absolutely nothing upfront to GFT, in acquiring GFT's U.S. clients.
For more details see LeapRate's Forex Industry News at leaprate.com.
For more on Forex industry M&A and financings, including M&A valuation comps and a deal list dating back to 2005, see the LeapRate-Dow Jones Forex Industry Report.