Slow trading levels by U.S. retail investors has hurt both companies.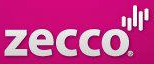 U.S. online brokerage firms Zecco and TradeKing announced today their intention to merge, a move apparently brought on by both firms' VC backers in the face of slowing trading markets facing both companies.
For more details see LeapRate's Forex Industry News at leaprate.com.