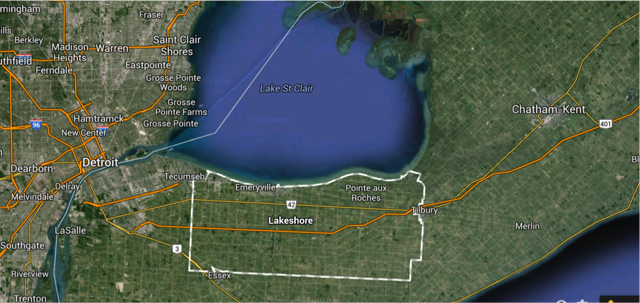 Canada has always been and will continue to be an incredibly progressive country, more specifically in the topic of marijuana. Marijuana has been a controversial politically driven topic worldwide, and has gained much attention recently. The continual benefits of marijuana for patients with cancer, HIV, epilepsy, seizures, chronic pain, are becoming increasingly paramount in the medical community. Canada has established new laws that will allow MMPR facilities to produce marijuana in the most meticulous and highly controlled level that the world has yet to seen. The town of Lakeshore in Ontario, Canada can attest to this belief by tandem cooperation with Health Canada and CEN Biotec, a medical marijuana company creating a new state of the art medical marijuana facility. (Ticker: FITX)
This article aims to give a brief insight in the CEN medical marijuana facility and future prospects of the town of Lakeshore in Ontario, Canada.
Marijuana controversy
Harsher realities closely follow many medical marijuana proponents today. The social and political barrier that medical marijuana faces has somewhat hindered the growth that many patients require. Recently however, marijuana has been re-evaluated and the laws concerning this medical drug have gone under heavy scrutiny. Millions of people worldwide have recognized the invaluable qualities of this natural drug in saving lives, decreasing pain, and giving patients a higher quality of life. Bill Chabaan, president and CEO of CEN explains, "This political acceptance could potentially open doors to nations around the world for the export of our medicine. It is our goal to build out all 10.3 acres of land that we have leased to become world leaders." Cen Biotec welcomed by Lakeshore
In fact, the United States government is beginning to reassess marijuana's political legalities and is ratifying laws to make marijuana legal at a federal level. Furthermore, the World Health Organization has begun to make new legislation to allow access to medical marijuana and other drugs that can alleviate ailments and at times cure disease for countries with limited access.
In addition, the marijuana industry can become a sustainable and profoundly significant revenue catalyst for towns such as Lakeshore, who are unfortunately still suffering the impact of the recession in a lackluster economy.
Lakeshore Economy: Needs a jumpstart
The town's dwindling economy, where inadequate infrastructure and high budget costs has offset any serious potential for growth, is seeking a new industry leader. Septic sewer drains, various infrastructure, and a new Lakeshore community complex that has yet to obtain additional 30 to 40 million dollars to construct, are all in dire need of funding. The town would highly benefit from a new marijuana industry that would create jobs, tax revenue, and the ability for Lakeshore to become recognized as the location where the booming cannabis industry was born.
The town has a direct responsibility to its residents to provide a job market that will be stable, generate income, and sustain an economic growth for decades. A quick statistical analysis shows Lakeshore and near regions to have an unemployment rate of almost 7%, (April 2014) causing serious concern for residents. Furthermore, Statistical Canada, a government funded research department that gives statistical analysis of the job market in Canada recently explained "labor productivity of Canadian businesses unexpectedly dropped by 0.1% in the first quarter of 2014, the first decline for 18 months. The last drop in productivity was the 0.4% decline seen in the third quarter of 2012. The data also confirms the Canadian job market has slowed drastically over the last year." (April 2014) Lakeshore unemployment
To make matters worse, Lakeshore's HEINZ factory recent closure has left almost 700 workers looking for part time or full time employment. Warden Tom Bain explains, "We know we have to diversify […] look at how the greenhouse industry has just exploded in the south of the county, we hope to see this [CEN] explode too." Jospeh Bryne, a well known advocate of the facility with a law firm and produce company explains, "This is an opportunity to start a brand new industry. Our community houses the continent's most robust, secure border environment, and as a hub for agriculture expertise, our region boasts the country's best hub for horticulture." Tom Bain and Joseph Bryne
In addition, Biederman Equine Clinic has also closed the doors as the lack of work following the cutbacks to the harness racing industry significantly hindered any income or potential to expand the market. What has been a saving grace for the town was the recent purchase of the ranch to expand the research and development of medical marijuana and hemp strains, by CEN Biotec.
Lakeshore benefits from tax revenue
The revenue produced by the marijuana industry can be astonishing. Within five years, Bill Chaaban states a potential revenue as high as 5 billion dollars, and Lakeshore will benefit tremendously. With income tax as high as 10-15% in the county, Lakeshore is poised to receive an incredible amount of revenue, significantly higher than any income tax of residents, averaging roughly $40,000.
Lakeshore Town Hall Meeting
In a town hall meeting held on July 15th 2014, discussion of town concerns were addressed. One of the last topics discussed was the new CEN Biotec marijuana facility to grow and produce medical marijuana. For more details of the facility, please visit my previous article: CEN biotec valuation
The paramount value and importance of this facility for Lakeshore residents cannot be ignored. With a population of roughly 35,000 citizens (2011 Consensus), the residents of Lakeshore are taking serious and real steps into becoming world-renowned leaders for millions of countless patients that require medical marijuana for their underlying ailments.
However, the sequential plan set forth by Lakeshore council and CEN to begin production at the marijuana facility was dubious to a few residents at the meeting. Concern regarding marijuana aroma on public ground, crime concerns, and zoning locations were briefly discussed. The confusion appears to mainly be sprung largely by inconsistent and unknown variables regarding the facility's operation, most of which will be adequately reviewed and methodically explained at an open house special event held by CEN sometime in the near future.
Bill Chaaban, president and CEO of CEN Biotec explained during the Lakeshore Meeting explains:
I think Lakeshore could make itself the leading town in Canada for medical marijuana. Medical marijuana is here to stay. The Supreme Court of Canada ordered Health Canada to allow access of medical marijuana to medical patients. Canada will be the leader for medical marijuana in the world and Lakeshore will be on the map for it.
I think it's amazing Lakeshore is open for business. I thank all of you for being progressive and open-minded and many of the concerns that were brought up-about not just our facility, but any facility in Lakeshore are already addressed and strict regulations are placed by Health Canada. For example, section 50 of the MMPR document mandates that no odors [aromas] can leave the building. There has to be millions of dollars worth of technology such as HEPA filtration and HVAC systems to ensure that no odors leave the building. If odors leave the building, you will lose your license and you're out of business. With respect to security, cameras, fencing are mandated by HC, which are very detailed in what they are looking for regardless of their location. Concerns about medical marijuana being grown in an industrial park [i.e., car manufacturing, coal production, cattle farm], you don't grow food on an industrial park, you grow it on a farm-this is just another crop. It's no different than growing tomatoes, cucumbers, and mushrooms. It just happens to be controversial because its marijuana."
Moreover, it should be emphasized that according to Ontario Ministry of Agriculture, Food and Rural Affairs, (Publication 824) the term agricultural use - "shall mean the cultivation of land, the production of crops and the selling of such produce on the premises, and the breeding and care of livestock and the selling of such livestock or the product of such livestock raised on the premises, and without limiting the generality of the foregoing includes aviaries, apiaries, fish farming, animal husbandry, the raising of birds, fish and fur bearing animals, horses, riding stables, horse training tracks, agricultural research stations and the raising and harvesting of field, bush, or tree crops, market gardening, nurseries, and greenhouses. However, agricultural use does not include facilities for the permanent or temporary housing of persons on the lot."
The town of Lakeshore has no intention in delaying the launch of this industry, but is clearly concerned in the methodological approach underlying this project. Bill Chaaban has received overwhelming support from many residents to start production of the facility, and concerns (no matter how trivial) will be answered appropriately at the next town meeting as well as an open house of the facility in early to mid August.
Marijuana Facilities in Ontario
Health Canada has strict guidelines that go beyond municipal guidelines. These stringent regulations for potential commercial licensees are extensive. Criminal background checks, mandated security and monitoring surveillance, and a tracking system of all hemp or marijuana products are just one of the many strict regulations marijuana facilities must abide by. Similar marijuana facilities such as Medical Marihuana Patient Relief Inc. in Windsor or the startup company ECGreen in the Oldcastle Business Park, have hit several roadblocks, which extend beyond license approval by Health Canada. "CEN Biotech is the first out of the gate, but I expect more," WEEDC CEO Sandra Pupatello explains to the Windstar press. Marijuana companies are here to stay, and the sooner Lakeshore realizes the tremendous opportunity residents have to distinguish themselves as leaders in the industry, the sooner the economy, job growth, and earned revenue the town can share and create jobs and support upgrades in infrastructure, education, etc.
Lakeshore prospects
There are undoubtedly complexities and difficulties innate to any ambitious undertaking; it should not go unnoticed that CEN Biotec and Lakeshore board members have taken into account the concerns some residents have regarding the new facility. Aspiring to stand as an example of the standard of any marijuana facility created in Canada, CEN and Lakeshore will become experts in teaching and investigating medical marijuana and hemp, which demands clinical excellence, technical knowledge, and professional communication. These activities flourish best through the collaborative medium of strict guidelines and policies and most importantly, the cooperation of residents of Lakeshore. Many residents of Lakeshore have shown keen interest in the potential of the marijuana industry, aiding with job opportunity and career advancement. With the guidance of several supportive board members of CEN and Lakeshore, the marijuana facility will unequivocally be part of Canada's history, and the town of Lakeshore to be remembered as the epicenter in progressive thinking. More importantly, Lakeshore will have a positive economical impact on their town as well as patients seeking medical help with a natural crop that has the divine power to benefit the world tremendously.
Disclosure: The author is long FITX.