This article aims to give insight in the recent town hall meetings, as well as the bylaws addressing the CEN facility. Please note that these are my own interpretations and opinions investors should conduct their own investigations and findings.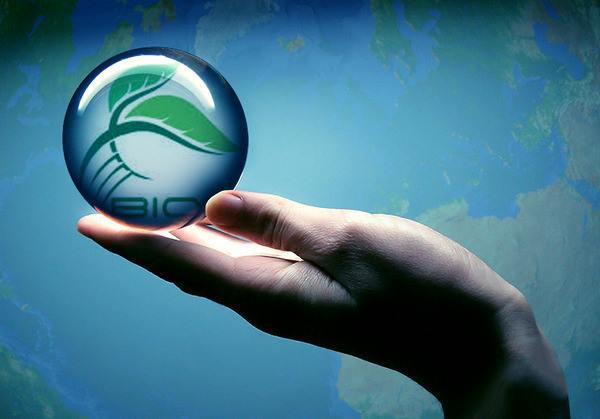 Courtesy Jerry Al-Mufleh
Almost 8 months ago to this day, CEN Biotech engaged in a collaborative announcement with the town of Lakeshore in regards to their exciting venture to create a medical marijuana facility in Lakeshore, Ontario, Canada. See video for further details.
That day is getting closer to reality today.
On July 15th a Lakeshore town hall meeting was held to address the new Cen Biotech facility. The counsel deferred their decision on any zoning bylaw concerns as more clarity for their residents regarding the facility was deemed appropriate. Surprisingly, almost three months after this date, the counsel is still in a somewhat disarray as to the facilities' scope of operation.
Some residential dwellers close to the facility were concerned about the operations of the facility, which is again to be addressed in a special event open house meeting hosted by Cen Biotech on October 21st 2014. More importantly, Cen Biotech amazingly postponed the Open house initially scheduled for September 23rd to accommodate residents who were participating in a wind turbine meeting that same day. Aimed at becoming excellent corporate citizens, Cen Biotech has continuously given residents ample opportunity and the necessary reassurance to neighbors and the entire town. It should also be noted Cen Biotech had their very first open house meeting (two day event) sometime in February 2014, where many investors and neighbors attended and gathered information. It is almost hard to believe that concerned neighbors adjacent to the facility had no recollection of these events and somewhat ambiguous to the entire construction, press release, and numerous town hall meetings regarding the facility.
In yet another town hall meeting held on September 24th, discussion of CEN's facility were again addressed. One of the topics discussed was how the marijuana facility would be regulated. The meeting, which can be summarized here, indicated that the marijuana facility was dubious to a few residents. Similar concerns from the first town hall meeting (July 15th) regarding marijuana aroma on public ground, crime concerns, traffic, and zoning locations were briefly discussed. The confusion appears to mainly be sprung largely by inconsistent and unknown variables regarding the facility's operation, most of which will again be addressed by a Lakeshore meeting on November 4th 2014 (subsequent to Cen Biotech open house). That meeting will open the panel for residents to gain valuable insight to the regulations and operations of Cen Biotech, paving the way towards job opportunities and becoming a medical cannabis and hemp center for the world.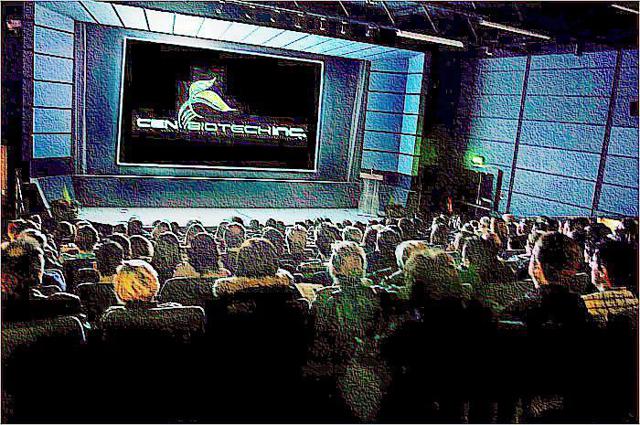 Conceptual drawing of CEN Openhouse (Jerry Al-Mufleh)
Freedom of Economic Interference
In an alarming incident that many investors have deemed as an affront to economic rights, the municipal town of Lakeshore is allegedly in the process of contacting Health Canada to temporarily withhold license approval of CEN Biotech. This type of freedom of economic interference can open costly doors to a variety of claims such as tortuous interference. The general idea behind this clause is "Freedom to engage in economic transactions, without government interference but with government support of the institutions necessary for that freedom, including rule of law, sound money, and open markets." Let it be clear, the town of Lakeshore and its governing body had no intention in delaying the launch of this incredible industry, and were well aware of the ambitious CEN project undertaking, but have now orchestrated a growing concern regarding local dwellers (less than five) that are concerned about this facility.
In a recent press release issued by Cen Biotech, the company explains:
With regards to recent, unfortunate events pertaining to Council with the Town of Lakeshore, and some select residents in the community, it has come to our attention that the shareholders of FITX are being depreciated of their right to freedom of economic interference in our operation.
These select individuals have attempted to paint FITX and our facilities in a false light, leading to a brief loss of support of our great company, and our vision to support the economic growth of not only the town, but also the municipality, the province and the country
Municipal governing authorities are treading a delicate line between the law and instigation of a passive aggressive concern that interferes with a multi-million dollar company and the economy of Lakeshore as a whole. It might even appear that bylaw amendments retroactively revised to constitute underlying agendas by certain residents and professionals have transpired; a type of coercion that may prove to be extremely costly for municipal board of directors. Of course, I believe Lakeshore board of directors are progressive individuals who seek to assess the most feasible and economically sound opportunities for the town of Lakeshore and Canada; hence this could very well be a misunderstanding that will be resolved fairly shortly.
No zoning issues
Bill Chaaban, president and CEO of CEN Biotech explained during the July 15th Lakeshore town hall meeting:
I think Lakeshore could make itself the leading town in Canada for medical marijuana. Medical marijuana is here to stay. The Supreme Court of Canada ordered Health Canada to allow access of medical marijuana to medical patients. Canada will be the leader for medical marijuana in the world and Lakeshore will be on the map for it.
I think it's amazing Lakeshore is open for business. I thank all of you for being progressive and open-minded and many of the concerns that were brought up-about not just our facility, but any facility in Lakeshore are already addressed and strict regulations are placed by Health Canada. For example, section 50 of the MMPR document mandates that no odors [aromas] can leave the building. There has to be millions of dollars worth of technology such as HEPA filtration and HVAC systems to ensure that no odors leave the building. If odors leave the building, you will lose your license and you're out of business. With respect to security, cameras, fencing are mandated by HC, which are very detailed in what they are looking for regardless of their location. Concerns about medical marijuana being grown in an industrial park [i.e., car manufacturing, coal production, cattle farm], you don't grow food on an industrial park, you grow it on a farm-this is just another crop. It's no different than growing tomatoes, cucumbers, and mushrooms. It just happens to be controversial because its marijuana."
The term agricultural zone and residential dwellings can be fairly perplexing if not clearly understood. More details on the bylaws have been explained elaborately below.
Moreover, it should be emphasized that according to Ontario Ministry of Agriculture, Food and Rural Affairs, (Publication 824) marijuana is indicated to be grown in an agricultural zone. Henceforth the Lakeshore bylaws state:
Agricultural Use "means the cultivation of land, the production of crops and the selling of such produce on the premises, and the breeding and care of livestock and the selling of such livestock or the product of such livestock raised on the premises and, without limiting the generality of the foregoing, includes aviaries, apiaries, fish farming, animal husbandry, market gardening, nurseries and greenhouses but excludes any Residential Use."
"Agricultural use does not include residential use for the permanent or temporary housing of persons on the agricultural lot." In fact, these are actually labeled as residential dwellings which are in agricultural zones. The bylaws stated below:
Residential Dwelling "means a building, occupied or capable of being occupied as a home, residence or sleeping place by one or more persons, containing one or more Dwelling Units but not including motels, hotels, tents, truck campers, tourist trailers, mobile camper trailers or boarding, lodging or rooming houses; residential use" means the use of a building or structure or portion thereof for one or more Dwelling Units. This also includes a Dwelling Unit on land that is used for an Agricultural Use"
Therefore, it is prudent to understand the Lakeshore bylaws eliminate any controversy between the zoning issues perceived by some adjacent neighbors to the facility. Some neighbors that are living in "residential dwellings" are actually residing in an agricultural use zone. More importantly, tax property in this area is significantly lower than that of a residential zoned area, a seemingly attractive strategy to use for some dwellers.
Also, it would be wise to understand marijuana and hemp is indeed an agricultural crop as indicated by the Canadian government, which does not belong in an industrial zoned area. Below is an image of the facility before and after construction.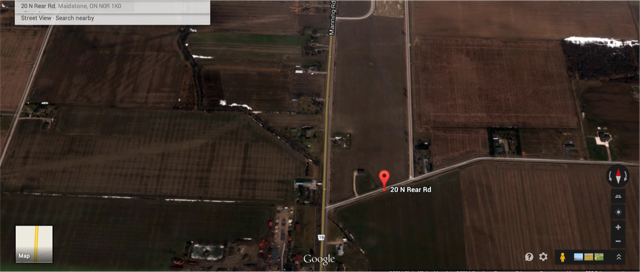 Before construction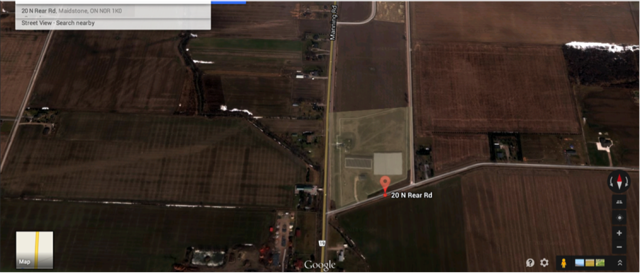 After construction (facility transposed from another satellite image)
License approval by Health Canada supersedes Municipal town laws
Another controversial topic that has gained attention is that once facilities are approved by Health Canada, they are required to abide by municipal town laws. Contrary to this belief, municipal towns must actually abide by the laws of Health Canada and ensure proper protocol is met and regulated by the facility and their zoning requirements. Contingent to this belief, Cen Biotech already has legal permits and zoning pertaining to the facility. (How else were they able to build the facility without correct permits and municipal regulation?) Below is a excerpt taken from the Health Canada website: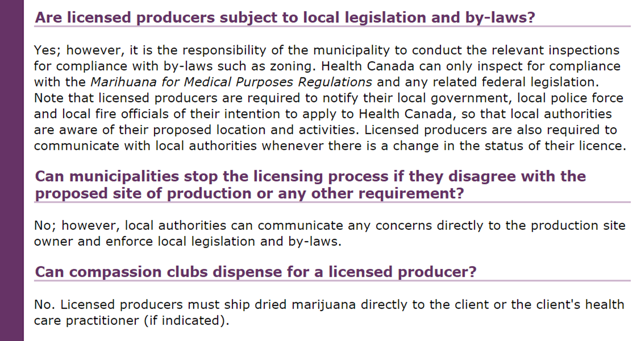 Authors notes
There are undoubtedly complexities and difficulties innate to any ambitious project; it should not go unnoticed that CEN Biotec and Lakeshore board members have taken into account the concerns some residents have regarding the new facility. Aspiring to stand as an example of the standard of any marijuana facility created in Canada, CEN and Lakeshore will become experts in this arena, which demands clinical excellence, technical knowledge, and professional communication. These activities flourish best through the collaborative medium of strict guidelines and policies and most importantly, the cooperation of residents of Lakeshore.
Many residents of Lakeshore have shown keen interest in the job opportunities and career advancement CEN will provide. With the guidance of several supportive board members of CEN and Lakeshore, the marijuana facility will unequivocally be part of Canada's history, and the town of Lakeshore will be remembered as the epicenter in progressive thinking.
More importantly, Lakeshore will allow millions of patients seeking desperate medical care for their various ailments a second chance to thrive and prosper in life, a quality that is priceless and beyond any political agenda anyone may have. Let this be known, that human life is priceless-and in 1-2 years from now, Health Canada and the entire world will be watching Lakeshore become the first town of many that saved patient lives and increased quality of life.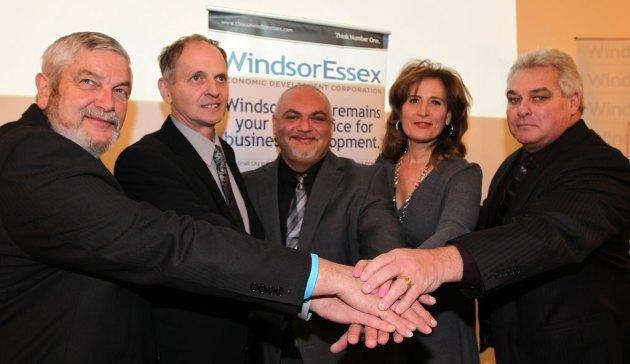 Lakeshore truly appreciates Mayor Tom Bain and his efforts to make Lakeshore into a progressive town. He is a man of deep understanding and has shown continual support in this endeavor. I believe residents will look back on this day in a clear perspective and realize the impact Lakeshore and CEN will have on society for years to come.
Welcome to the family.
Go CEN and GO LAKESHORE!
Disclosure: The author is long FITX.
Additional disclosure: This article is my opinion and what I understand to be true. Investors are always advised to conduct their own due diligence when investing in the financial market.