Recently Conductive InkJet Technologies, the manufacturer of Atmel's XSense metal mesh touch sensor did a presentation of its new manufacturing facilities. You can see the whole presentation here.
The New XSense
The new XSense is vastly superior than the old XSense and here is why: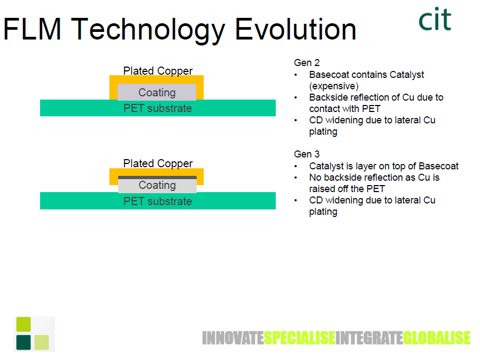 The new XSense uses multilayered coating whereas the old XSense used a single catalytic layer. On the new XSense only the top layer is catalytic saving cost because the catalyst is expensive. Also the new XSense comes off cleaner during photo-engraving and reduces reflection because it is separated from the base film. The new adhesive layer ensures that everything comes together.
New Manufacturing Facilities

Strictly Private & Confidential but in public domain!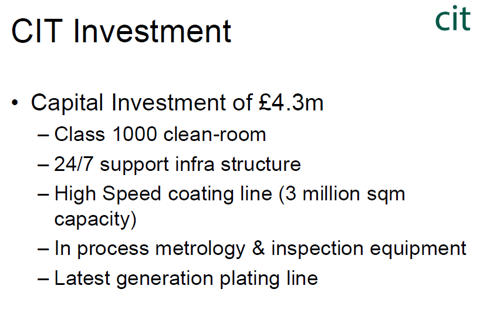 The CIT coating lines uses a clean room to ensure a quality product. When manufacturing metal mesh at 5 microns any spec of dust can ruin the touch sensor.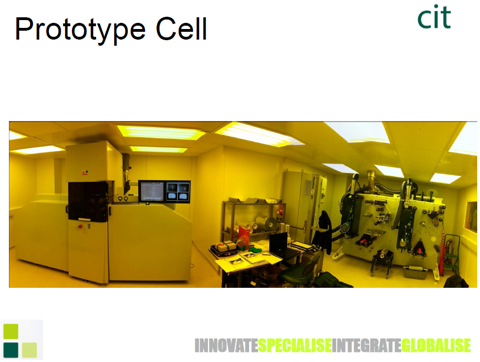 Old CIT Manufacturing Facility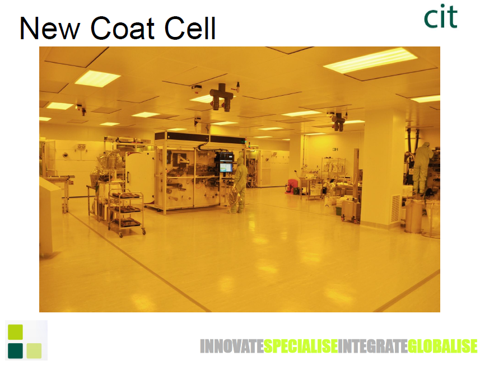 New CIT Manyfacturing Facility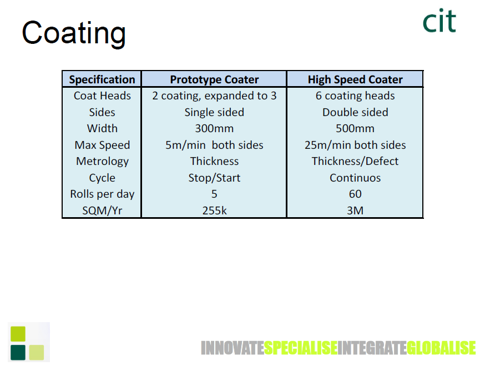 New vs. Old
500mm (19.6 inches) wide film can create sensor for up to 21" diagonal for traditional displays and even larger for HD displays.
The new coating machines are capable of coating 25 meters (82 ft) of film a minute.
Roll to Roll manufacturing
CIT produces is the coated film and anyone can photo-engrave it. Even though they can also acomplish the photo-engraving in-house. Their main focus is the sale of the Photo-imageable catalyst film. Any OEM could license and manufacture XSense in house reducing costs.
Atmel also has coating lines in Colorado but these belong to CIT. CIT's profit comes from the sales of the coated film and the manufacturing of products. Atmel's profit comes from the sale and licensing of XSense.
Atmel
Current Products
Future Products
The Next Generation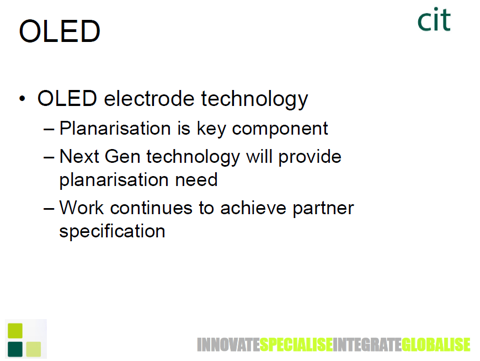 The ultimate goal is to use CIT's FLT (Fine Line Technology) to go in-cell. FLT could replace ITO for the interconnect circuitry on display manufaturing.
Disclosure: I am long ATML.