Euro witnessed a sharp loss against its counterpart USD after breach of 1.2900, a yearly lower support range. On fundamental side, worsening Euro crisis on rising yields and rumors of withdrawment of Greece from Euro zone also hints on further strength in US Dollar. A sharp negativity for a month brings modest short covering on charts and we are on a same breakthrough near 1.2810.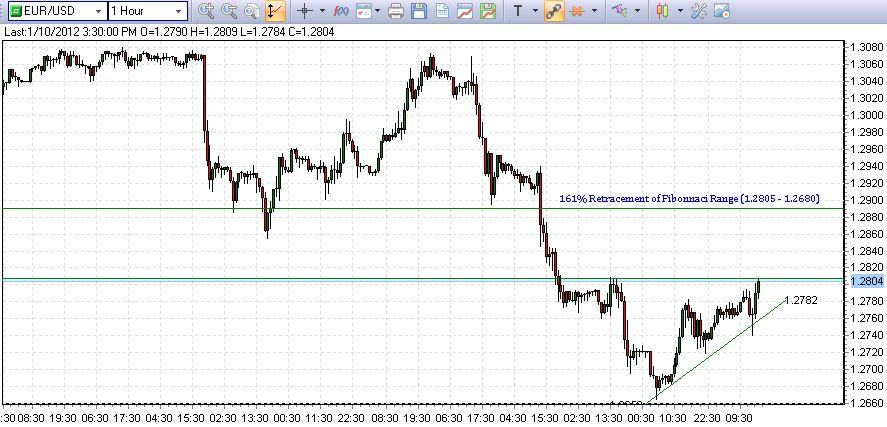 Though it is more a short covering, which may last for 2-3 days, could drive to higher ends of 1.29-1.2950. The same is confirmed by Fibonacci numbers 161% upper resistance of 1.2890.
Possible effects:
·         Spillover strength in Asian currencies e.g. Indian Rupee, Thai Bath, Korean Won etc.
·         Momentum strength in Dollar denominated Commodity futures
·         Possible reversal in Global equity markets
Disclosure:
I have no positions in any stocks mentioned, and no plans to initiate any positions within the next 72 hours.