With the current suppression of silver I think it's time to monitor the premium to see if a real shortage is actually building up.
One of the best ways is to use the Engelhard bullion price, which can be found here:
http://apps.catalysts.basf.com/apps/eibprices/mp/
I have subtracted the Engelhard silver bullion price by the spot silver price and then divided the result by the spot silver price to get a percentage. I have bad news. The premium is trending down. This means there isn't really a problem with supply or any sign of decoupling.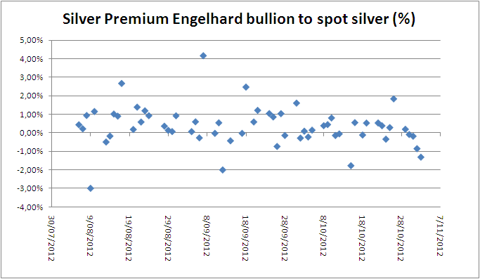 Chart 1: Silver Premium Engelhard bullion to spot silver
If there were a problem with supply or a decoupling between physical and paper silver, the chart would be more like this:
I'll continue monitoring this so that investors can have the breaking news when the premium starts going up.
Disclosure: I am long PSLV.