How can the bitcoin chart (Chart 1) keep going up, while the gold chart goes down (Chart 2)? Apparently it can, but not for long, that is my take.
Premiums on Shanghai are hitting new highs so stress is building up: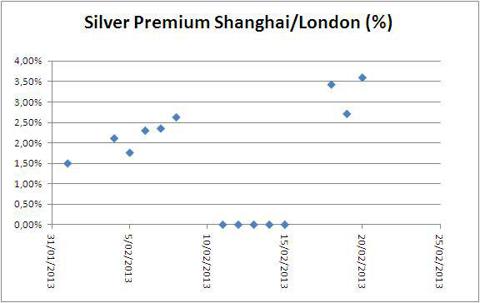 Chart 3: Silver Premium Shanghai/London
Disclosure: I am long AGQ.