An update on the China Gold Imports from Hong Kong has just been put out on Bloomberg. It is amazing, how much they are buying, imports more than doubled.
http://katchum.blogspot.be/2013/04/china-gold-imports-from-hk.html
And the thing is, the massive drop in the gold price in April is not even counted in the numbers yet.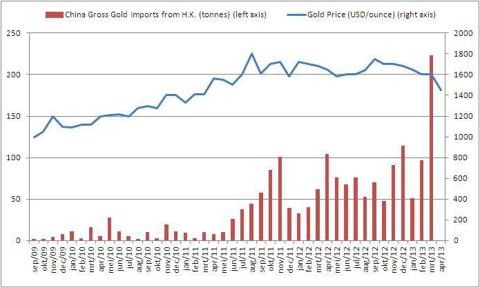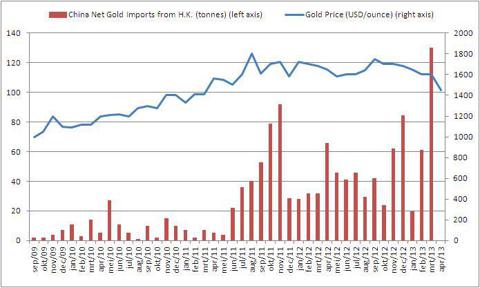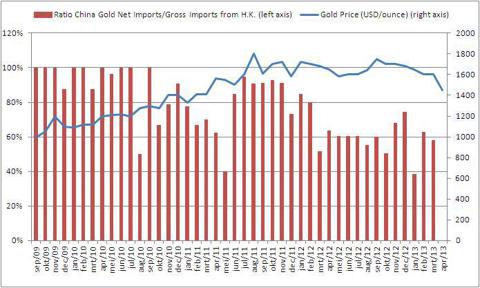 Disclosure: I am long AGQ.