I have become very bullish lately on silver and was already bullish on gold.
But the following chart makes me ultimately bullish. We see the biggest increase in gold lease rates as of yesterday and we have seen this before. In 2008, the gold lease rates started to spike upwards, which meant gold was in short supply. It also meant that the "interest" to hold gold was going up, just like the "interest" on your cash is going up.
This ultimately means that the world is valuing gold at a higher interest rate and the central banks are demanding their gold back from the bullion banks.
We are in for a huge upside move if you ask me.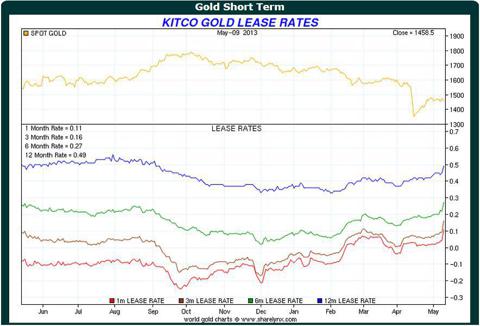 Disclosure: I am long AGQ.