I have been wondering what the status is on the silver depletion.
The USGS reports global silver reserves each year and this report can be found here.
I have charted this here.
- Poland, Russia, Peru and Australia have seen increases in silver resources.
- Chile, Canada have seen decreases in silver resources.
- Peru is the largest producer with the largest reserves, followed by Mexico.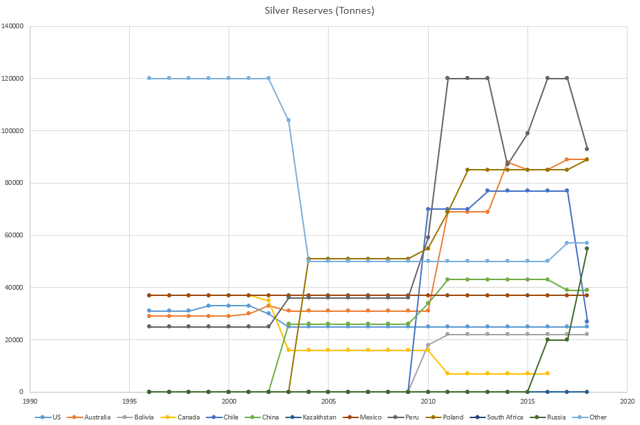 When we look at the total reserves, we get this: We have 533000 tonnes of silver resources in the world.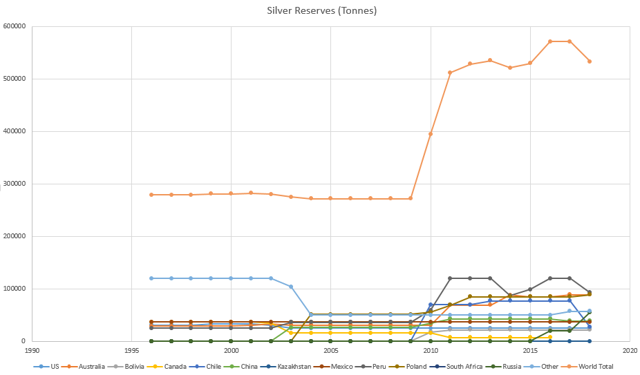 Now, the annual silver production can be found here: We have 25000 tonnes silver production per year.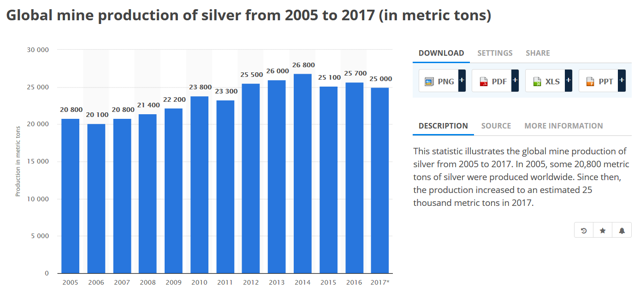 Which means silver will be depleted in approximately 20 years (if no extra silver resource is found). See you in 20 years when silver skyrockets!