Latest data shows the Treasury is at only $131 billion cash.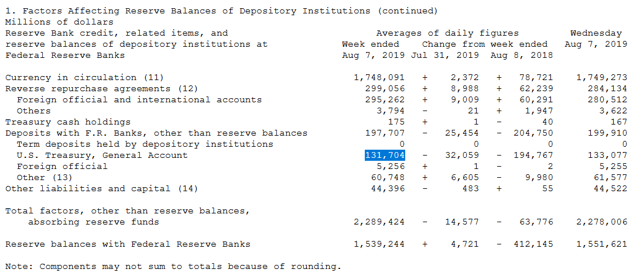 Running out of money in September.

We are clearly in the pessimistic scenario as tax revenues are collapsing due to the slowing economy. August is also a month with no tax income.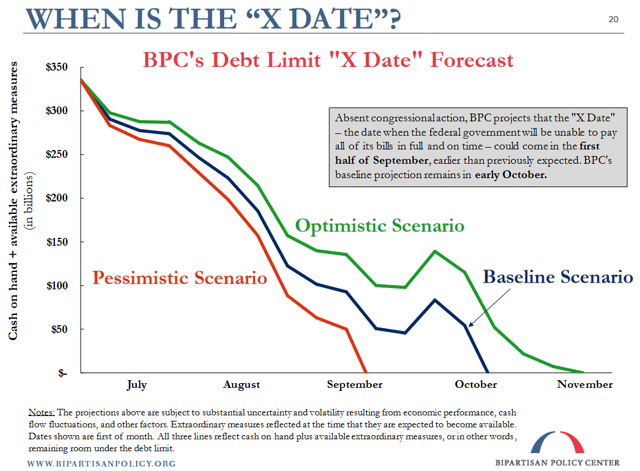 While already having issued debt of $300 billion to get to $22.3 trillion to pay off the extraordinary measures debt.

So I expect that interest rates will go up a bit from the debt issuance.