The U.S. Mint is a proxy for the demand for precious metals in the U.S.
And this U.S. demand is abysmal. It all crashed in 2016.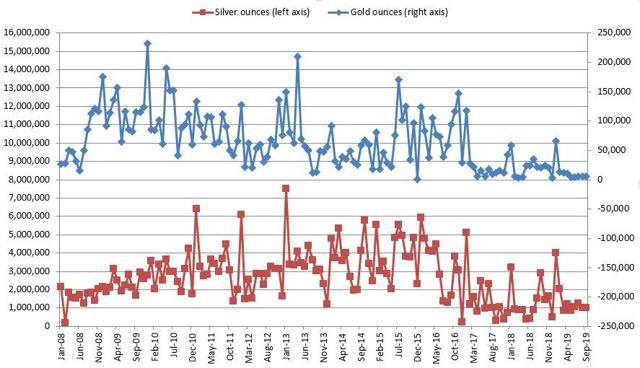 A very interesting trend though is that the ratio between silver and gold sales is rising. So more U.S. investors are starting to buy silver instead of gold. This tells me that silver is about to go up in value against gold.