LinkedIn
Company: Value Investor's Edge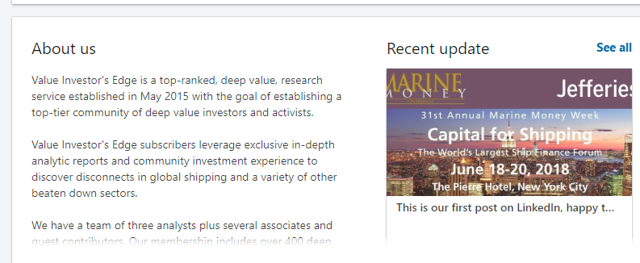 Twitter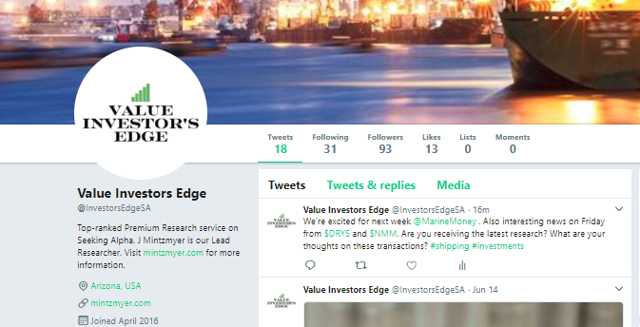 Facebook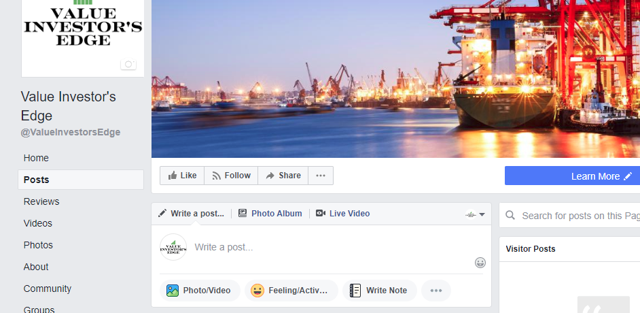 Marine Money Conference - Live Coverage!
As a reminder, we'll be at Marine Money next week in New York City. We'll be meeting and interviewing over a dozen critical maritime companies and also participating in an industry panel on Wednesday.
Click here to learn more. We will also post updates on our social media channels along with some of our latest positions & trades.