Top Idea of 2019
Our pick for the top idea of 2019 will be unveiled in about two weeks. Sign up today for a chance to review our full thesis. 
More importantly, receive in-depth research on about 70 shipping, midstream, and MLP names including access to our top income and speculative opportunities.
We charge for our research, but you only pay if you want to stay a member. 
Value Investor's Edge is the 2nd most subscribed platform on Seeking Alpha out of 169 offerings, and we have an average rating of 4.9/5.0 with 59 testimonials. Read reviews here.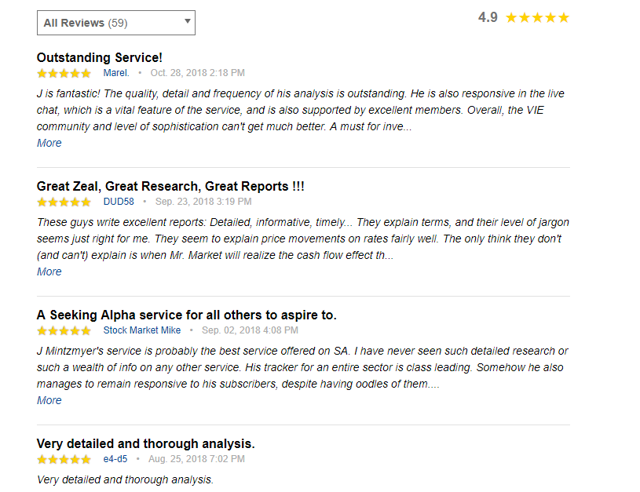 Steady Income Portfolio
Stock markets can be difficult, but with our research you'll always have access to the fastest and most accurate coverage. Want to stick to lower-risk income names? We've never had a 'surprise' distribution or dividend cut in nearly 4-years of coverage. 
Not many can say that... 
Last Chance: 14-Day Trial + 2 Months Free
This offer is valid only for 'Cyber Monday' and expires on 26 November 2019 at midnight EST. To receive the two month 'bonus,' the annual membership must be selected.