Click Here for a FREE 2-Week Trial
Cumulative Performance of Top Ideas 
We published our top ideas for 2019 in late-December. The cumulative performance of these picks are shown below. Yes, the market has been healthy, but we have substantially outperformed the Russell 2000 and I believe this is only the beginning of the potential.
Members of Value Investor's Edge receive the best shipping industry research in the world and also have access to top-tier macro and midstream/energy focused researchers. We are a group of nearly 500 members and associates who are focused on identifying the best deep value and income opportunities across the market.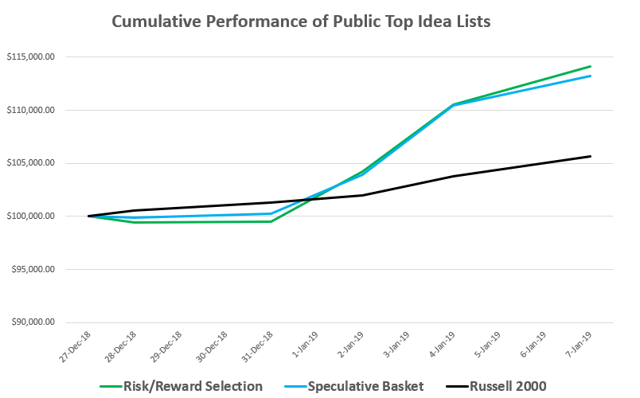 Lock in Our Current Reduced Rate
Our membership dues aren't cheap, but our annual research budget is 6-figures and our global reach is extensive. Our team has traveled to key industry symposiums and conferences across the country and we have met many of the key executives and investors across the industry. 
Our current rates are set to increase to $199/m and $1549/yr effective 15 January. Those who sign-up now can secure a 2-week free trial with zero obligation followed by guaranteed grandfathering for the life of the membership at current rates. 
Reviews from Current Members
We have 60 reviews with an average of 4.9 stars. Click here to read all of them, then try our 2-week trial with no obligation and make up your own mind. If you aren't 100% satisfied with the quality of our product, that's fine. I've posted the most recent 4 reviews below - no cherry picking. Please keep in mind this was also during very difficult market conditions: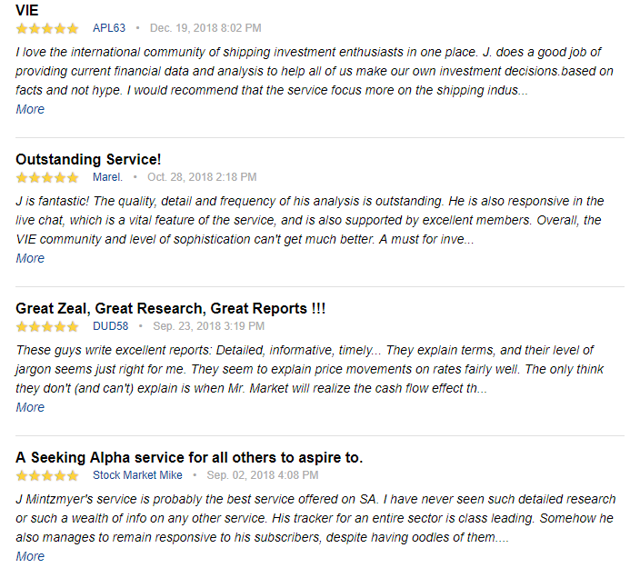 Ask Me Anything!
Members will receive access to a live-chat platform to interact with fellow investors, fund managers, family offices, and industry professionals. I also offer my personal email and respond to all inquiries, often within minutes. 
Have any questions about our service? Send me a private message or comment below at any time. 
Skeptical of our research? That's excellent! We need more skepticism and critical analysis in our community. Come check out what we offer with zero obligation. If you don't like it, don't pay a penny.