Next Level Coverage
We're currently celebrating our 4-Year Anniversary, and increasing our coverage, staff, and global presence to solidify our position as the top-tier value community on Seeking Alpha.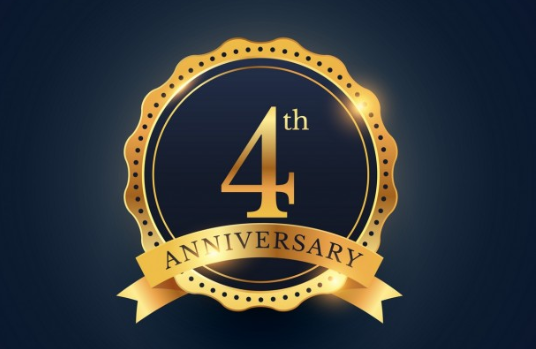 Thank you to everyone for your support these past years!
Marine Money Week
We are gearing up for the largest shipping event of the year, Marine Money, which will be hosted in New York City, starting in less than two weeks!

I'll be live on scene the entire week. Thus far I'm scheduled for two panels and over 20 1-on-1 company meetings and interviews.
Two Premier Panels
The conference will kick-off at 1:30pm on Monday. I will be on an equity investment panel at 3:20pm alongside David Marcus of Evermore and Richard Diamond of Castlewood Capital.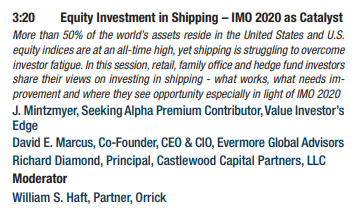 Lots of exciting events throughout the rest of the conference (view full agenda here) and I will also be discussing the markets on Wednesday at 10:30 am. Joining Amit Mehrotra of Deutsche Bank and Erik Helberg of Clarksons along with Robert Bugbee from Scorpio (STNG).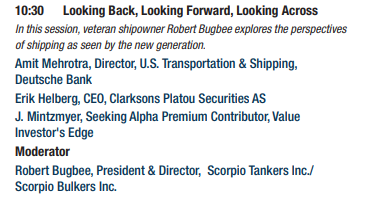 Meeting Around the Conference
For anyone who is in NYC, I highly recommend attending at least part of the conference. I look forward to meeting up with several members who are in the area. Please send me a private note and we'll see what's open!
I am *always* open to meeting with members as long as our schedules align. I've met with nearly a dozen VIE members over the past year in Las Vegas.
Join Us Today, 33% Off Annual Membership
Companies in Attendance
I will be working to meet with as many of these firms as possible. Once my itinerary is more formalized, I will provide updates for VIE members.
We're still working through the full list, but here is a preliminary tally:
American Shipping Company
Ardmore Shipping
Danaos Corp
DHT Holdings
Diana Shipping
Dorian LPG
Eagle Bulk
Euronav
Euroseas / Eurodry
Flex LNG
GasLog
GasLog Partners
Genco Shipping
Global Ship Lease
Golar LNG Partners (Board Member)
Golden Ocean
Hoegh LNG / Hoegh LNG Partners
International Seaways
MPC Containers
Ocean Yield
Safe Bulkers
Scorpio Bulkers
Scorpio Tankers
Seaspan
Ship Finance
Star Bulk Carriers
Teekay Firms
Tidewater
Torm
Benzinga Conference: 20 June 2019
I'll also be participating in the Benzinga Trading Summit (Tickets Here) on 20 June. I will be speaking for 15-20 minutes on Thursday (10:45am). Other big names there include Peter Schiff, Nathan Michaud, Whitney Tilson, Ben Axler, and Sahm Adrangi.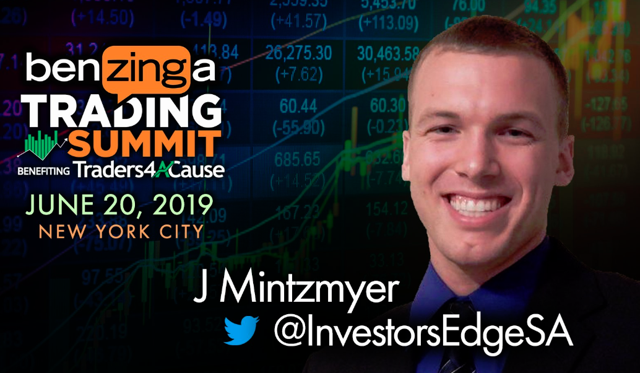 -Year Anniversary Sale - 33% Off Annual Plan*
Value Investor's Edge was launched in May 2015. To celebrate our 4-year anniversary we are offering two-week free trials and 33% off the first year of membership: $999.
*Promo Plan available to NEW members only, does not include Live Analytics access. Offer expires at midnight EST, 7 June 2019.