Note: VIE Membership is *not required* to attend the Traders4ACause conference. Everyone is welcome; however, we will have some private meetings and events on the side. Two week free trails available to Value Investor's Edge here. Read more about the Traders4ACause summit below.
Traders4ACause & Value Investor's Edge Summit
I am proud to announce that we will be hosting the first 'inaugural' Value Investor's Edge Summit in Las Vegas- October 11-13! James Catlin, Michael Boyd, and Darren McCammon will be attending and I look forward to welcoming and meeting as many members as possible! This is a great chance to take a brief vacation to Vegas, network with others, and have a great time. Spouses are definitely welcome as well and Vegas is more family-friendly than ever before, especially at the beautiful Wynn & Encore properties.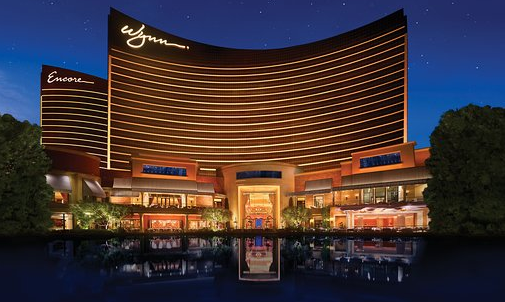 I've partnered with Traders4ACause, which is a fantastic group of established traders (and investors) who are focused on giving back while also networking and having a good time. They do several events per year, but their primary conference is each Fall in Las Vegas. Thus far they have raised nearly $1M for charity despite being a fairly young group (this is their 6th conference) and a totally grassroots initiative. Here are a few of the recent causes:

Attending the VIE Summit itself is free with conference attendance. Tickets to the Traders4ACause conference are just $999 and you can add a 'spouse pass' to all the social events (very nice cocktail hours) for just $200.
100% of all proceeds (net of venue costs) including our VIE sponsorship payment goes straight to charity.
If we get 20-25 members to attend, we can raise a meaningful amount and I am personally adding a considerable sponsorship/gift as well. Click here to purchase conference tickets. If you cannot make the conference, you can also donate directly to the cause using the same link.
Supporting Traders4ACause
We are a major sponsor for this group as I believe in their mission and have been impressed with the community they have developed over the years.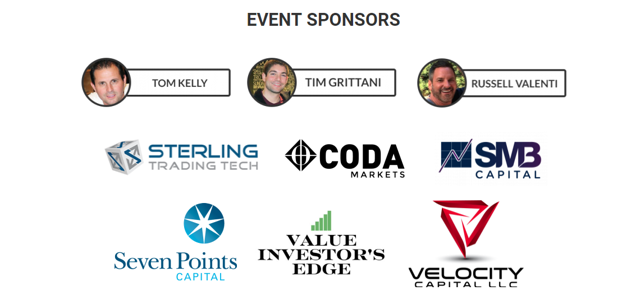 Top Speakers
The agenda is still in-flux, but we've already secured some top trader talent for this year's conference including the Najarian brothers, Brett Steenbarger, Tim Boehn, Nathan Michaud, Phil Goedecker, and Chris Irons (of QTR Research).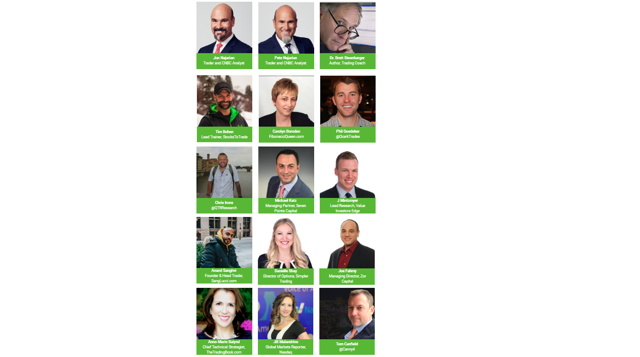 Agenda
The conference begins with an optional Golf Tournament at a beautiful local course on Friday morning. I'm not an avid golfer, but I'll be at the clubhouse all day, enjoying the scenery and up for meetings. Darren should be around as well. Michael and James will be hitting the links, sign-up for a ticket and we can get you on their team! If anyone is coming in early on Thursday afternoon or evening, I'll also be around then.
There are cocktail receptions on Friday and Saturday evening. Depending on VIE attendance, we can carve out space for a group meeting. Also considering an additional charity dinner depending on interest. The bulk of the conference is all day Saturday with additional breakouts on Sunday morning.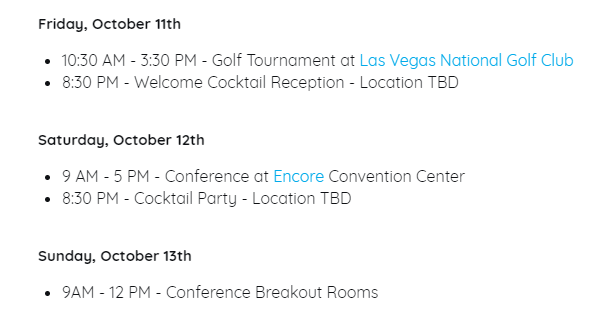 You can expect some outstanding speakers in what will be primarily "TraderTalks" which are generally styled after 'TedTalks.' 10-15 minutes of different trading styles, investment approaches, etc. See below for an example of my Shipping chat from the recent Benzinga Summit last June:
There have been some very high profile speakers before including the Najarian brothers, Carson Block, Tyler Mathisen, Andrew Left, Sahm Adrangi, and lots of huge trading names. Even if you're not a big trader, you'll have a chance to meet some of the biggest names in the space and learn a bit about their approaches. I'm not a huge trader myself and I really enjoyed last year!
Interest & RSVP
Please send me a message with your RSVP as soon as possible. The more members who can sign-up, the more I can justify donating to the event, and the more events we can set-up. They've already promised us a private meeting area on the side of the conference and potentially a side room at the cocktail venues if our attendance is strong enough.
Tickets: $999 (+$200 w/spouse)
Follow this link to buy tickets, please make sure to select the "Value Investor's Edge" ticket so we can track totals. If you'd already bought a 'normal' ticket (they are all the same price), that's fine, just need your heads up so we can track totals.

Hotels: Discounted 5-Star Block at the Encore
You can stay wherever you'd like in Las Vegas, but Michael and I are both staying at the Encore. There is a block rate available for just $209/nt, which is a pretty good rate for one of the nicest hotels in the city. There are many hotels to choose from!
FAQ
Q: Why are you sponsoring this event?
Value Investor's Edge is becoming a major force in the value investing community and we offer what I believe is the world's best equity research platform for shipping. It's time to give back while also growing our network and getting to know each other. I believe this is an excellent opportunity to help Traders4ACause raise more money for charity while continuing to grow our network. Too much of a win-win to pass up!
Q: Why should I attend?
First of all, it will be a fun experience and we're here for the right reasons. October is a perfect time to visit Las Vegas and this is a great chance to meet up, chat about some ideas, put names to faces, and learn more about the markets. I've attended over a dozen conferences the past few years and T4AC is by far the most fun and easy-going, plus 100% of proceeds are direct to charity. We're all here for the right reasons: meeting each other, learning new information, raising money for charity, and having a good time! Nobody is trying to 'sell' anything here, I loved my time last year.
Q: When must I RSVP by?
Tickets will be available through mid/late-September; however, if you are interested in having the best experience possible, please RSVP as soon as possible. Why? Because if we get to at least 20 VIE members, the conference organizers have agreed to set aside private meeting rooms and space during the cocktail hours for specific networking. I'm taking a bit of a leap with our sponsorship guarantee, but I'm always happy to give back to a great cause. I look forward to meeting as many fellow research members as possible.
Q: Where should I stay?
They have a conference block rate at the Encore ($209/nt), which is a pretty decent rate for a 5-star hotel, but you can stay anywhere you'd like. Most anywhere on the strip is within a 10-15 minute Uber or cab ride. The weather should be very nice for walking as well.
Q: I can't attend, but I'd like to help?
I'm sorry to hear schedules don't align, but thank you so much for your support!! You can donate directly to T4AC via this link. You can remain anonymous if you'd like, but T4AC has been very accommodating with our group and requests, so if you add a note that would be nice!
Q: Will J Mintzmyer (or anyone else) profit from this event?
Absolutely not. 100% of proceeds from tickets, donations, etc will go to T4AC to cover the conference costs with all surplus going direct to charity. I've pledged a decent donation myself, happy to do so, but I'm hoping we can make the maximum impact possible. Raising $10K is excellent, but if we get 20+ people to attend, we can more than double that.
Q: Are these tickets/event/travel tax deductible?
Please consult your personal tax adviser; however, in many cases, depending on how you have structured your fund/accounts, the answer is yes. The tickets are technically a donation. There will also be a silent auction opportunity.
Q: I have more questions!
Fantastic. Please post below or send me a private message at any time!