A more detailed explanation of the S&P Price Channel Indicator with a complete 45-year history can be found here.
Links to other investing indicators can be found here and on my Instablog.
The price channel has moved downward slightly (currently 2210-2670), and the S&P 500 closed June at 2419.70, squarely in the middle of the range.
The price channel indicates whether the index is overpriced or underpriced with respect to (delayed) measurements of financial capital flowing into the economy. The price channel for the past 24 years is shown below.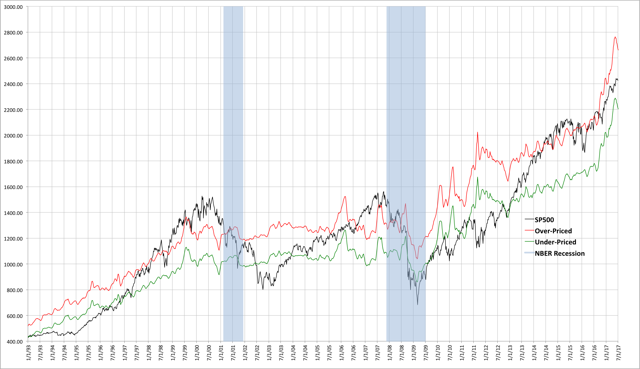 Because the indicator is based on delayed measurements, future values for the price-channel can be calculated from existing data by estimating the dividend yield of the S&P 500 (approx 1.9%).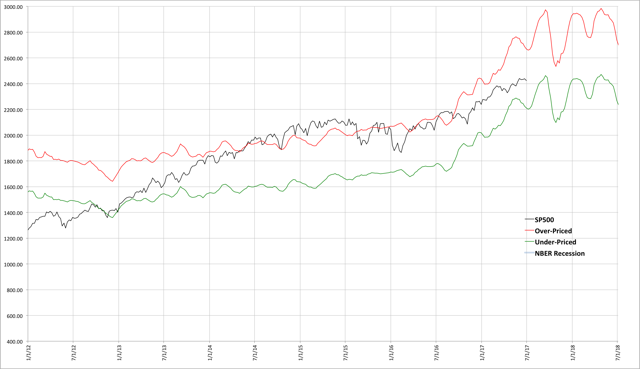 Please note the actual value of the S&P 500 index is determined by market participants, and is often outside the indicated channel. The price channel does not predict future values of the index. It merely indicates the price levels that would be supported by financial capital that has been raised in the credit markets.