UniPixel was down almost 20% yesterday on heavy volume, and the shorts haven't wasted any time claiming victory. So, what happened? Have the shorts finally cracked the code? Was something big unearthed about the company that caused the mini-crash? Does someone have pictures of Reed Killion sipping Mai-Tais in St. Tropez on the deck of the 315 foot yacht dubbed "UniFraud"?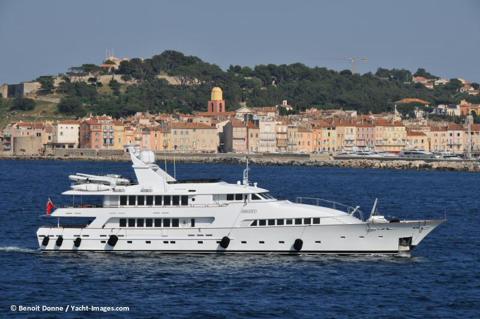 I don't think so. I haven't heard anything change from the short side of this story. It's the same old , same old. You know what I mean - the fraud, stealing, cheating, bungling, part-time, earth-is-flat, allegations all served up with scant or no evidence, but plenty of angry rhetoric.
My educated guess is that this is the case of the market catching wind of an equity deal in the works. The CEO wouldn't deny a deal was possible on Cody Acree's call a few days ago, and there has been a lot of speculation about it in the days since.
While this kind of speculation might normally tag a stock for a five to ten percent loss, UniPixel has had such an enormous run and large short interest that the price action was exaggerated. Shorts love a deal like this as it marks "open season" on UNXL shares. If word leaks out that there's a deal afoot, shorts press their bets, comfortable in the fact that they can cover in the deal and make a quick buck (if the deal is priced ten-percent in the hole for instance). Even if they don't get in on the deal, the stock would likely trade down to the execution price the next day, offering shorts another escape hatch to easy money. Day-trading longs join the shorts in the same effort.
Yet if these traders become overzealous, and send the stock to levels that management finds unacceptable, the shorts might find themselves in a bit of a pickle. Management could always delay the deal. Given there are a number of positive catalysts coming in the not-so-distant future, it might be in shareholders' best interest to wait for some of the good news to be priced-in to the stock.
How should we longs feel about an equity raise? This management team has thus far shown itself to be a good steward of shareholder capital. They would only raise money if they had a very good use for it. Where the money would go is not a mystery - UniPixel needs to buy equipment, and they need to buy a lot of it. We shareholders should feel very good about deploying capital to build out production since the economics of doing so are favorable. A capital raise and investment would be highly accretive to earnings-per-share over the medium and long-term for us. In fact, in this article we assumed that an equity raise would be done and allowed for it in a 15 million share count. The equity raise is needed to quickly ramp production and propel the stock to much higher levels over the medium-term.
What does the timing of this alleged deal say to us investors? Longs would have preferred management wait until after some more good news was announced. But perhaps that good news is part of the "hook" offered to investors. I hardly think that "hook" was needed, but whatever.
If we're right, and the company is pursuing a deal, the more important statement is that the ecosystem partner and the joint development manufacturing partner want to push production as quickly as possible. Each of these large organizations has vetted the existing manufacturing operations and understands that the technology is real, and that the manufacturing process is working. UniBoss has passed some major tests over the past weeks and months, now it's time to apply capital. These partners have vested interests in repeating the formula that UniPixel has now demonstrated, and scaling the operation as quickly as is possible.
Disclosure: I am long UNXL.