HCI Group, symbol HCI is a dividend stock I have owned for about two years. I bought it based on the yield and dividend growth. It also has reasonable debt, but revenues are not growing.
The stock price has ranged between $36.72 and $59.32. I would like to get rid of HCI through calls. I sell calls and they have never been assigned.
Today, I sold a call that does not capture the next dividend but the total return for me if they take my shares by exercising their right to buy is quite good – 13.8%.
HCI $45 call expires October 18, 2019.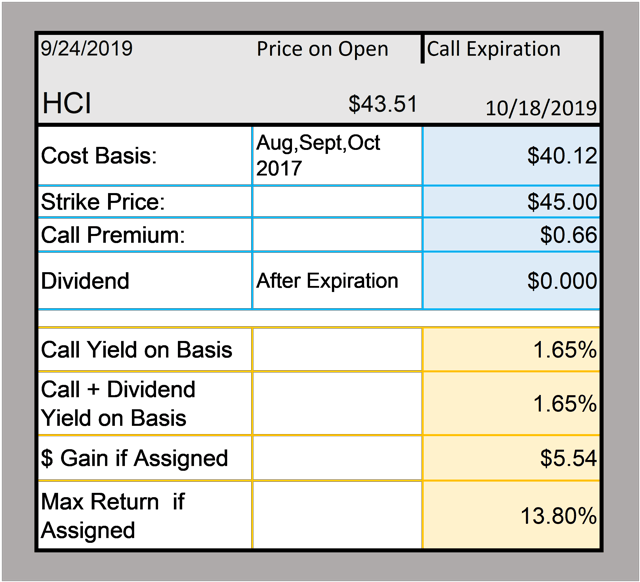 With this call I have income in mind. The premium I received is over 1%. I like that. Moreover, the duration of the call is very short. If HCI is assigned that is okay with me and if I keep it, I will continue to sell calls. If the fundamentals deteriorate such as no longer increasing the dividend, I will sell it all.
M* MoneyMadam