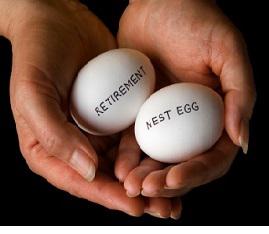 Money Madam Musings on Economic Measures:
In the field of medicine, it was thought that if the test results were way off, compared with the physician's assessment, the test was probably wrong.
Investing can be similar. I do a simple assessment I call people count and bag count. I go to various shopping centers and walk around. I vary my times of day, days of the week, and location. I simply observe how many people are at the shopping center and how many bags they are carrying.
Another measure is the crane count. The cranes are not birds but building cranes. During the weak years of the early 1990's and then again after the dot com debacle of the new century, these measures worked very well.
Now, I keep hearing how poorly the economy is doing but I see good people count, good bag count and good crane counts. That makes me think the numbers like unemployment, inflation and GDP may not be measuring the true strength of the economy.
Today, I see that job growth surprised on the upside and I see that, again, my off the cuff assessment tools are still valid.
The next measure you want to look for are the door signs count. This is the sign on the doors to retailers that say "hiring now." Then you will know the economy is humming.
TheMoneyMadam
Article text goes here...