Anyone that has been following gold for a while know that the metal has a seasonal factor with strong price performance in the fall and winter and weaker performance in the spring and summer. Since the beginning of this decade long bull market, gold has made an annual high in November or December, except during 2006 and 2008. This year gold made a high in September and we are yet to see if gold will test the old highs or perhaps make new highs.
The chart below shows the seasonal strength and weakness of gold. It is calculated based on the monthly average annualized increase in gold over the last 10 years.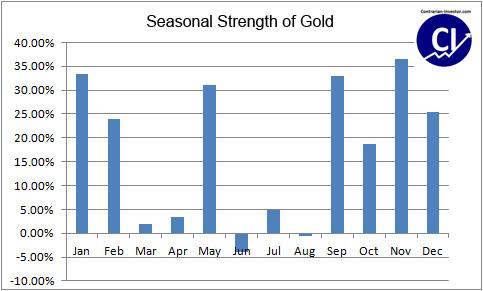 Similar seasonal trends can be found among the gold shares. This chart also shows the monthly average annualized increase in the gold bugs index (HUI) over the last decade.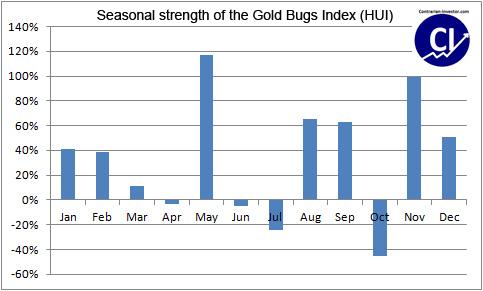 Although gold has been a decade long bull market, it has paid off to buy on the weakness in the spring and summer and hold throughout the fall and winter.
Nevertheless, the price performance of gold has been a little different this year with a massive rally starting in august, which was followed by a correction towards the end of September. This may have created an opportunity for investors to add to their positions in anticipation of several historically strong months of gold ahead. Furthermore, the chart looks solid with gold in upward trending pattern.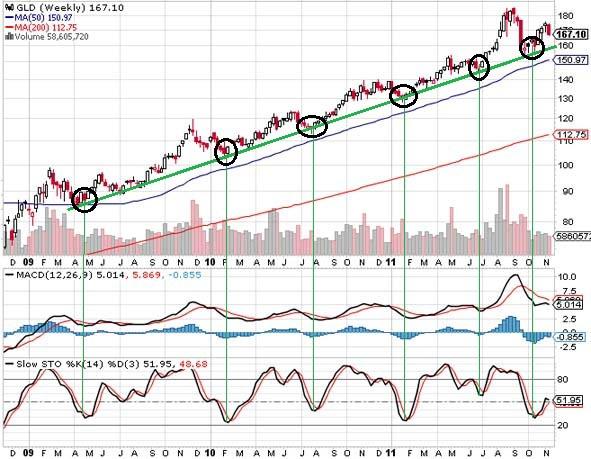 To learn more about investing in gold, gold stocks and gold and silver ETFs, and mutual funds check out Casey Research BIG GOLD publication.