Stock indices in Asia and major currency pairs are closing in on the conclusions of large triangles that have been in formation since around 2008.
Hang Seng: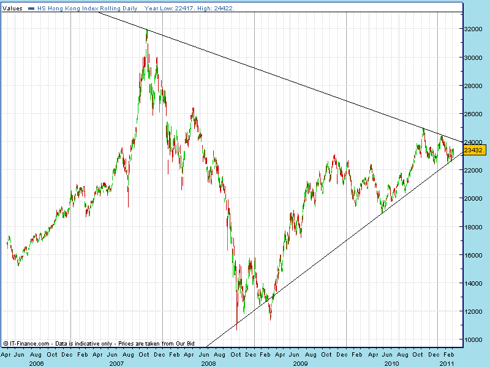 Nikkei: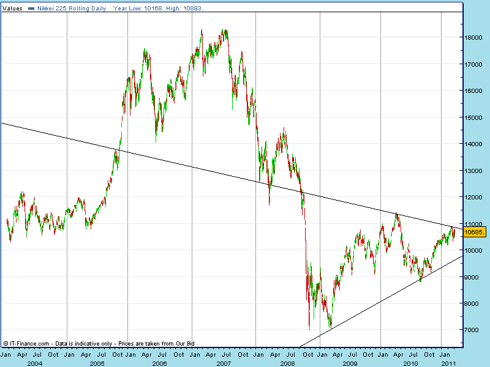 Australian index: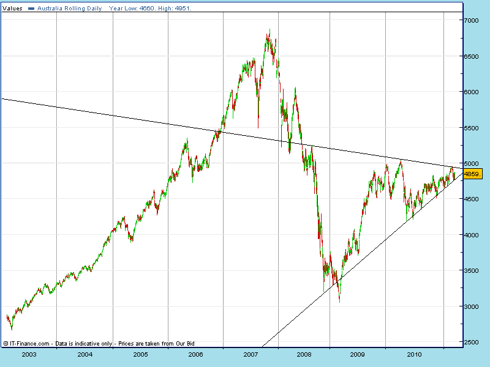 Are these indices lagging the West and about to break out upwards? Or have Western indices begun a topping process which will be accompanied by a breakdown in Eastern indices?
---
We see a similar formation behind the scenes of the S&P500 action, looking at market breadth: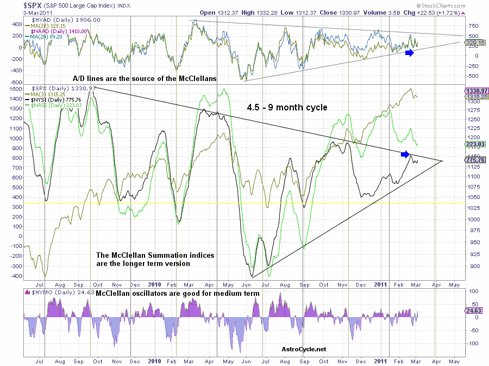 Source: Astrocycle / Stockcharts
The Mclellan oscillator typically produces a positive or negative divergence ahead of a move in the stock market. It has been teasing us for some time by narrowing in its range, but keep an eye on it for a lead move, breaking one way or the other. 
---
Turning to the major currency pairs, and relations between USD, GBP and USD:
Euro / GBP: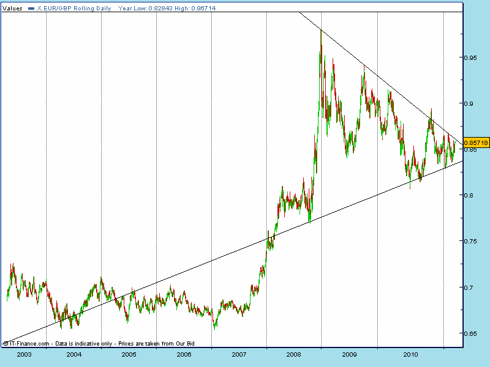 Euro / USD: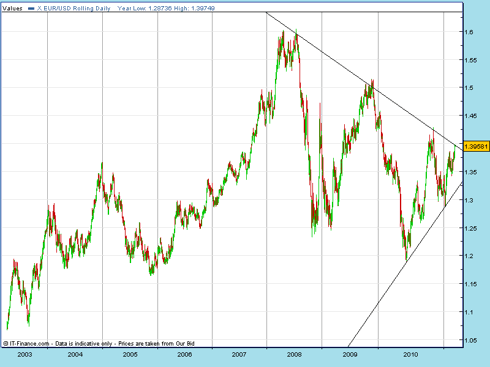 GBP / USD: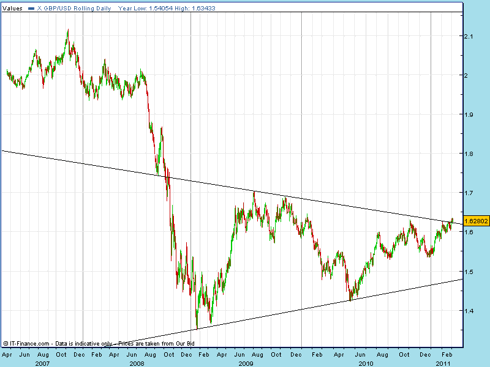 Breakout against the dollar? Is the big move coming to be a breakdown of the US dollar, associated with a breakout for long term treasury yields and a big move up in gold?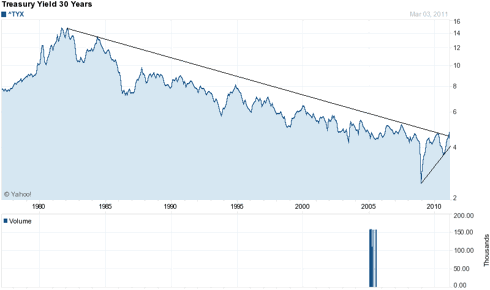 Source: Yahoo Finance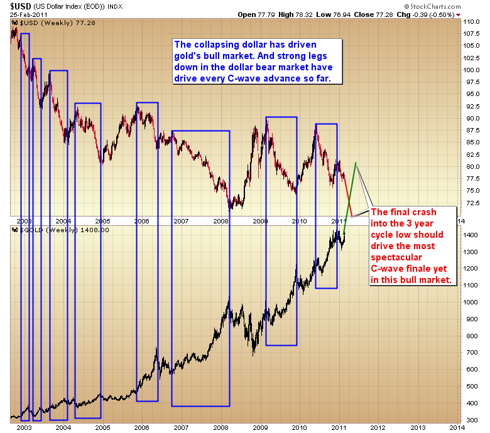 Source: Gold Scents
---
In all the above scenarios, a safe strategy is to await a breakout, then a successful backtest of the breakout (to ensure it is not a fakeout), before trading in the direction of the breakout.

John Hampson, UK / Self-taught full-time trading at the global macro level / Future Studies / www.amalgamator.co.uk / Forecasting By Amalgamation
Disclosure:
I have no positions in any stocks mentioned, and no plans to initiate any positions within the next 72 hours.