The ADX line turning up leaves the white volume line in the divergence/confirmation chart below in non-confirmation mode, and while the NASDAQ has yet to break above the red line to seal new highs the low volume on today's pullback suggests the bulls are still in good shape to pull off such a bull confirming breakout in the non-too-distant future. The trend momentum power rating remains at 70%, which is pretty solid, and in this case the higher the number the better.
Continue to hold longs for now.
Kevin Wilde, Chief Trading Strategist, Alphaking.com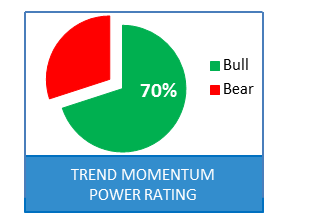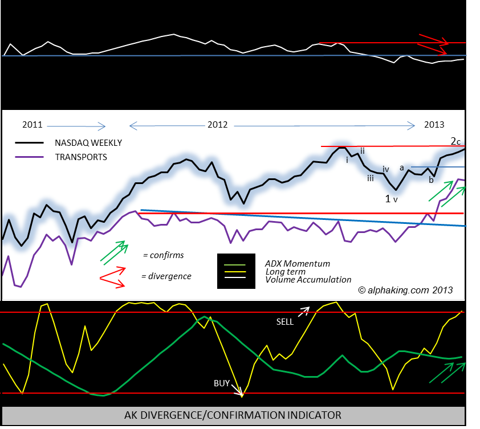 Disclosure: I have no positions in any stocks mentioned, and no plans to initiate any positions within the next 72 hours.