We remain in a high risk - blow-off bull - phase of the bull/bear cycle. The trend remains up. The trend power momentum rating remains a solid 70%.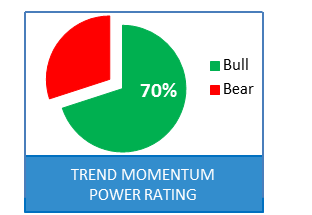 The three elements missing are: volume confirmation, the NASDAQ remaining south of its breakout line (shown in Monday's divergence/confirmation chart,) along with investor sentiment remaining extremely bullish (white line bottom of chart below.)
While pullback attempts this week have been modest and orderly - thus nothing to get overly concerned about as of yet, especially with both the VIX and McCellan Bollinger Band indicators triggering new short term buy signals this week - the intermediate uptrend is stalled while the NASDAQ remains below last September's high.
Imagine the current standoff as a replay of Gettysburg, where the bulls are southern greys and the bears union blues. The breakout above the blue lines by the greys has been lackluster, and so far failing to convince the bear blues that they have lost the battle.
Thus the grey bulls are being picked off and pushed back.
What is needed is General Lee (the NASDAQ,) led by Stonewall Jackson (Apple) to come roaring through the bear blue lines with all their troops yelling and screaming with vigor (high volume and excitement on the trading floor.)
Then the union blues (bears) will panic and run away to safety (covering their short positions by buying.) That would open the door to quick and solid gains before the troops (stocks) slow down and the two lines can set-up for the next battle.
The danger for the bears here is the NASDAQ and Apple are getting ready to pull off such a rushing breakout through resistance of prior highs. The danger for the bulls is the NASDAQ - General Lee - and Apple - Stonewall Jackson - move in a hurry the other way and head off to Richmond in defeat.
In short, the stock market is getting ready to deliver the next 20%+ big move, with the NASDAQ and Apple key to the direction of the move, and while odds currently favor the bulls, risk of a failure while investors remain so overly bullish would have dire consequences for the stock market and economy, just as the outcome for the south following their failure at the real Gettysburg.
Kevin Wilde, Chief Trading Strategist, Alphaking.com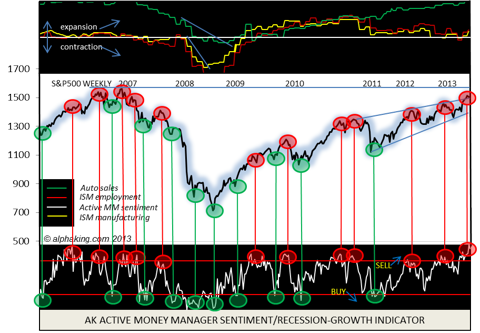 Disclosure: I am long QLD.