Tomorrow will be four days above the 50 day moving average for the S&P500. That should mark the end for the bulls, and put us in-line for an 87 style repeat. Dotted yellow circle highlight where we are. Hope you have prepared.
If you would like to track updates on my charts you can take a four month free trial to my alphaking newsletter. Simply sign up for the 30 day trial at alphaking.com, click on the verification email, and we will adjust to four months. I run four tracking portfolios - so lots of stocks to buy and sell! - as well as a 401K advisory for those looking to make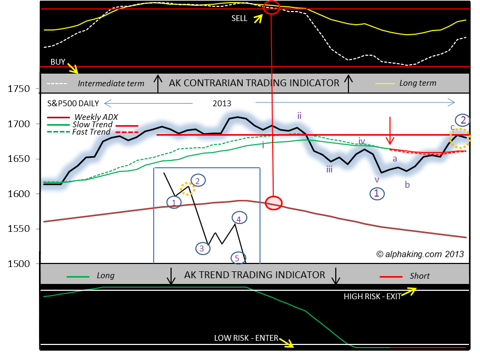 and protect money in their retirement nest-egg.
Kevin
Disclosure: I am long PSQ.