Tom DeMark has been warning about a crash since last October, and he was on CNBC this morning reiterating his concern as the charts have played out exactly as he expected during the October-Jan rally, and the subsequent reversal.
The chart below is how the Dow Industrials stand after Monday's pummeling.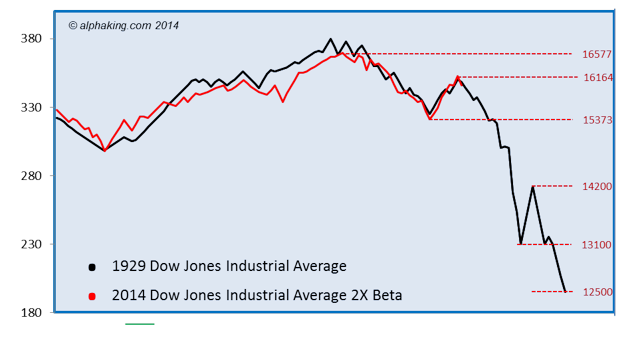 Everything but munis, US bonds, and gold are now in downtrends, including the all important yen carry trade, which is what one would expect to see if Tom DeMark 1929 repeat is correct.
Trends: semis -, transports -, small caps -, energy -, China -, gold +, UK -, financials -, copper -, high yield -, munis +, US bonds +, emerging markets -, Yen carry trade -
I am looking for a short term bounce to alleviate the short term oversold condition - probably to the 50 day moving averages for the indexes, similar to the bounce shown above - though the stock market would look dire after that, with any failure to muster a rally now even more dire, if that's possible.
f you would like to track updates on the charts shown below sign up at alphaking.com, click on the verification email, and get THREE months access to my on-line newsletter for free!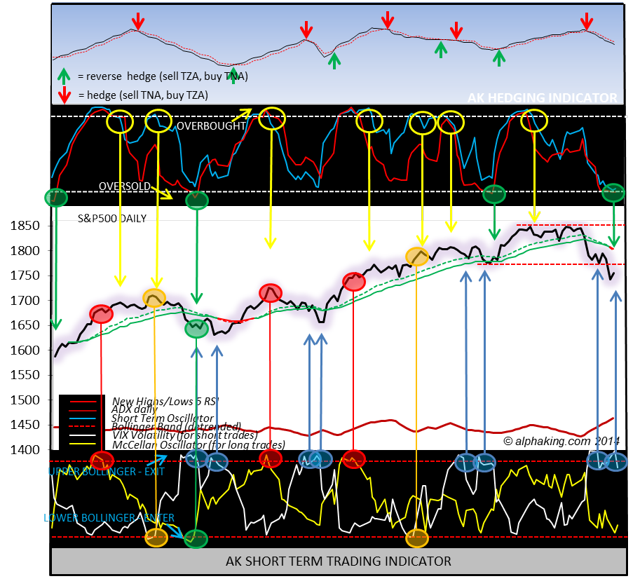 Disclosure: I have no positions in any stocks mentioned, but may initiate a long position in QID over the next 72 hours.