The hedging indicator has turned negative, which was predicted by recent sells from the short term indicators (red and yellow circles,) thus I am buying TZA with 10% of portfolio value to go with my 50% long QQQ position.
I will add another 50% exposure on any dip to the green trend averages, and another 50% when the short term indicators trigger an oversold buy - so long as the trend remains up by then.
So I'm being very cautious here on the long side, as the hedging indicator shows individual stocks rolling over even as the stock indexes continue to put up a fight, and prices need to come down some to reduce some of the risk.
The hedging indicator made over 100% last year as a stand-alone strategy, while trading the short term indicators - two triggered in the same direction to enter a trade, one in the opposite direction to exit and move to cash - returned 33.6% last year trading the S&P500 without leverage.
If you would like to track updates on the chart shown below sign up at alphaking.com, click on the verification email, and get THREE months free access to my on-line newsletter.
-Kevin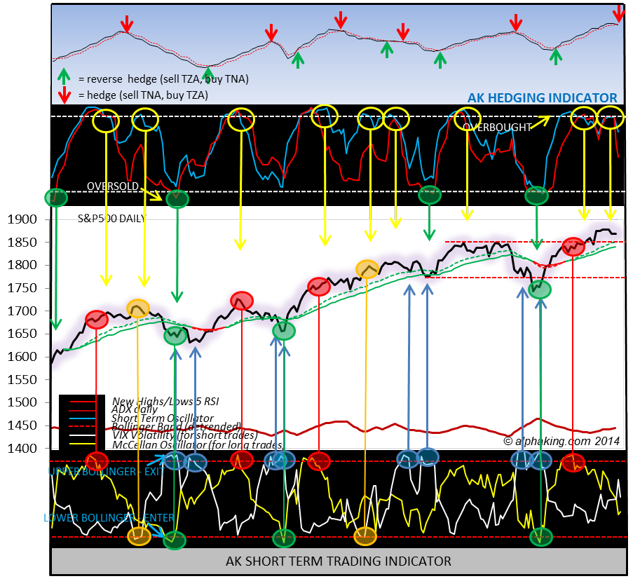 Disclosure: I am long QQQ, TZA.