While the big picture remains a stock market deciding whether it wants 2014 to go down as a 1999 repeat or a 1987 one, the short term indicators are signaling it is time to buy the dip.
Entering positions when two indicators in this chart trigger in the same direction, and exiting when one triggers the other way, returned 33.6% last year trading the S&P500 without leverage, as well as scoring extremely well over the long term in testing.
Risk of a 1987 melt-down remains fully in place, though so far the NASDAQ remains above its prior breakout level near 4345, and the bulls should be given the benefit of the doubt while that remains the case.
If you would like to track updates on the chart shown below sign up at alphaking.com, click on the verification email, and get THREE months free access to my on-line newsletter.
-Kevin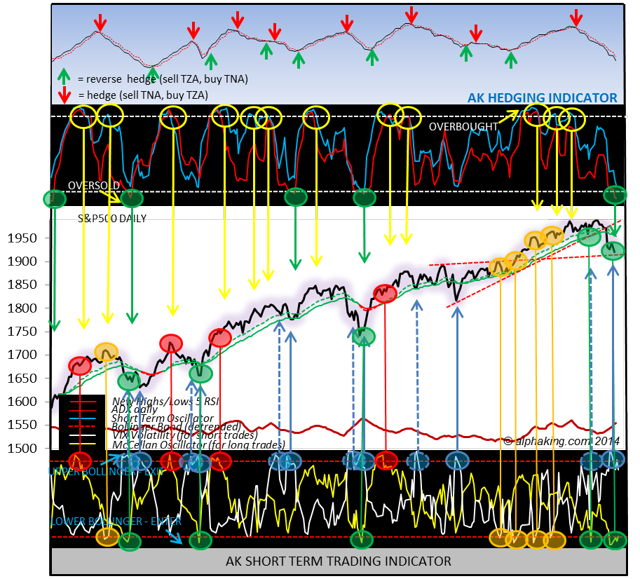 Disclosure: The author is long QLD.