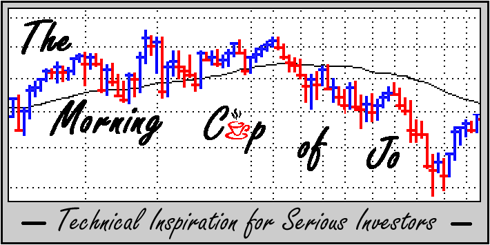 The notorious and seemingly missing volatility certainly returned into the equity markets last week. This return indicates there continues a struggle with whether or not the bulls can capitalize on another run to the 1,460 level in the
SPX
or if all the week prior's excitement was merely a bear-trap set for the unsuspecting?   Having said that, in
TAM's WIR two Friday's ago (4/29)
(the week the SPX broke the 1,340 resistance level) we discussed the unusual anomaly of having not only all 10 sectors of the SPX trading positive for the week, but including energy, commodities and treasuries to the list sent strange vibes across the technical and contrarian landscape. As for
last Friday's WIR
; Utilities, Healthcare & Treasuries were the only three to remain green for the week – typical defensive action. 
With the
NDX
being the only sister to not come along for the "topside" ride, the technical landscape hasn't changed much from last week. Conversely, the youngest sister (
RUS
) was the 1
st
to make it topside of the latest consolidation; but is now actually forming a topping pattern.   
Since the October breakout the RUS has managed to keep itself above the Intermediate-term trend. Since, it has developed an ascending channel.  Over the last two months it has now formed what may likely be a Stochastic Divergent Double Top with converging support at its 815 neckline.   When these types of pattern appear technicians must take note when adding the curious type of action over the last month. 
 
Here's the question… "If the
RUS
has lead the way higher and is the first to form a topping pattern of late, while the other indices struggle, do we take particularly close attention to any negative action within this smaller-cap sister?"  
I'll leave the answer up to your opinion.
 
Good Luck and have a GREAT Week!!!
 
KAT