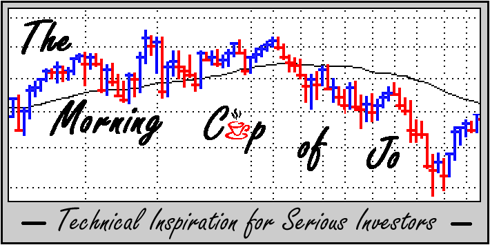 Yesterday's post, interestingly enough, focused on being aware and sure as NickelBack writes power ballads it happened, the April 20
th
gaps were filled precisely where yesterday's bottom occurred. Now what? Where do we go from here? As they say, there are two sides to every coin and this is no exception.   We'll start with the
SPX
(Hourly).  
The technical picture, even with the Gap-fill, is still not resolved by any means. The
SPX
remains trading within a downward sloping channel heading for the Intermediate-term support of 1,300. This, in my humble opinion, is where the market will be put to the test – until then, churn! Nevertheless, this view is not technically shared with its younger sister (
NDX
).  
The technical action here, for both the Bulls and Bears, is akin to watching your worst enemy driving off a cliff in your new Maserati. The complete Gap-fill occurred here as well but it broke the bottom end of Andrew's Pitchfork and the intermediate-term trend sending a bearish signal across the bow of a potentially distressed ship. It is here the question stands… will this index bring the others along with it or… will the others find enough steam to pull this wounded soldier back to safety?
 
It is too early to answer this question but one thing rings true – time and time again – it is only through ascertaining the probabilities of what may transpire in which traders and investors alike will find true long-term success!!!
 
STAY-TUNED!!!
 
TAM-KAT