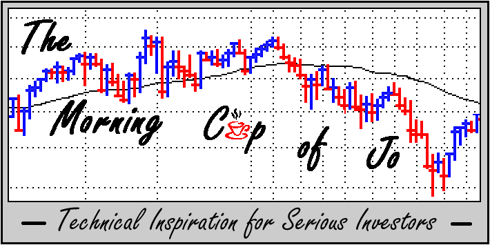 Yesterday we discussed the
NDX
on a grander scale (weekly) – which sent quite a few comments in our direction. Over the last decade of writing technical pieces one thing is for certain, you can't please everyone and when comments come soaring, at least you know you're being read.   Anyhow, today's snippet – coincidence or not – will be more in favor of our bullish readers as we gander at the
SPX
. 
The overall weakness in the NDX has perplexed many simply due to the fact the other indices are not following – particularly the SPX. The elder sister, even with Monday's break of its 50-DMA, is still trending above the Intermediate-term trend since the September breakout nearly a year ago. This trend coincides with a horizontal Floors & Ceilings at 1,300. To repeat a comment from last week – this is where the rubber meets the road for the US Equity Markets. 
 
If NDX has enough strength to pull the SPX through this level it's not going to be a pretty summer – baton down the hatches. A measured move would retrace the SPX down to its 200-DMA around 1,235.
 
I hope this helps and keep the comments coming – we appreciate the banter.
 
TAM - KAT