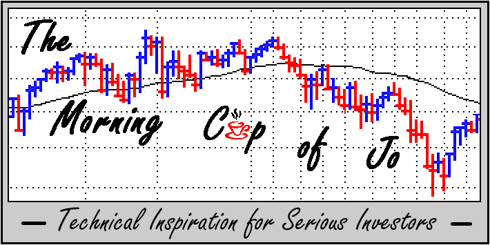 After last Tuesday/Wednesday's Flip-Flop and Friday's
SPX
infamous 1,300 close, investors must spend time to recalculate probabilities and ascertain further levels. In doing so it's essential to evaluate the most prevalent SPX technical factors… (1
st
the negative)
2.

      
Intermediate-term (8-month) trend broken
3.

      
Short-term downward sloping channel delivered a False Breakout
4.

      
MACD
histogram and both averages have gone negative
5.

      
Weekly Stochastic Divergence
6.

      
Weekly Volume Divergence
7.

      
Weekly Double Top forming (1,250 neckline – 200-DMA)
Positive
1.

      
4-month Floors & Ceilings holding the 1,300
7:1 Ratio to the negative – odds don't lie. 
Friday afternoon I internally expressed these concerns with our group here at TAM and the majority asked this… "How long do you think it will take to reach 1,250 if we break 1,300?" My answer was the all too often used analogy… "Bull Markets take the stairs and Bear Markets use the elevator. Considering the SPX has lost 50pts within the last 3 trading days, an additional 4% drop could happen very quickly. However, it all depends on the level of defense the bulls supply at this level."
Also arising from my opinion, considering all the aforementioned, it is no longer "will" the SPX hit 1,250; it is simply a question of "when." With that said, review the weekly chart carefully as the probabilities of a double-top neckline break has also increased substantially. If this transpires this summer, the SPX will most likely retrace all the way back to the October breakout of 1,130. 
Stay Tuned…
TAM-KAT