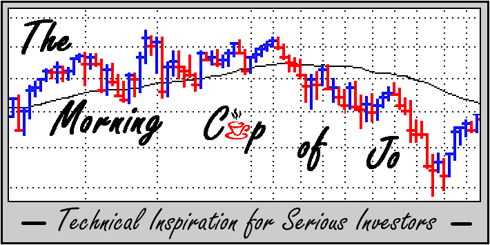 Yesterday we discussed "time"; referencing the time it will take for the
SPX
to drop into the 1,250 Hot Zone.  The answer given was dependent on the 1,300 level being defended and…. not so much; one day and gone.  Here's the key.  The quicker 1,250 hits the more likely it is to provide a bounce back to retest the 1,300 break (which could potentially test 1,315).  Action, traders and investors like action.  The quicker something falls the more likely they are to buy the dips assuming a bounce – human nature (The Greed Factor).  Hence, if this transpires this week it will most likely provide the all-to-common 1st trend break bounce and retest.
Now for the second part of the story; if this bounce does in fact successfully retest the backside of this intermediate-term trend break and return to 1,250 to only break there… this market will get very interesting.  To demonstrate further we'll turn to the
NDX
weekly.  The drop neckline here (akin to the 1,250 neck of the SPX) is at 2,200.  Again, a bounce to retest the 2,300 break of Friday and ensuing turn and break would most likely create a retest of the 3-year inverse Head & Shoulders base at 2,050.  This level corresponds to the Cyclical Bull Market trend which began in early 2009.
NDX Weekly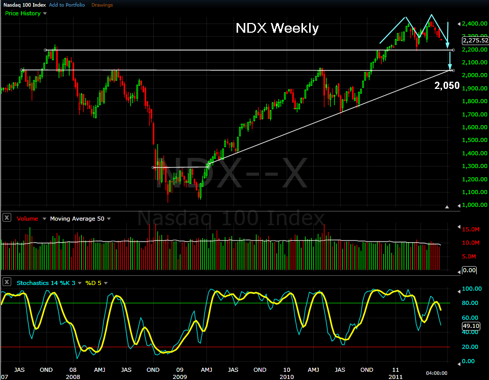 TAM-KAT