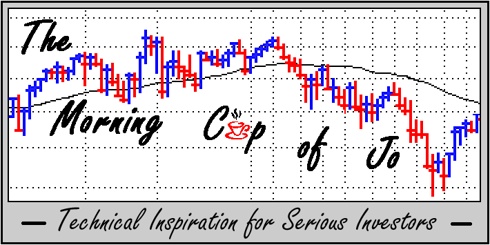 "For purposes of action, nothing is more useful than narrowness of thought combined with energy of will."
                                             – Henri Frederic Amiel 
Good Morning Investor/Traders! Since we've spent the first portion of the week discussing the technical underpinnings and unique patterns on the daily trends we've decided to flip-flop and become more concentrated. The increased whippiness of late deserves a 'closer' look. Hence, we felt it apropos to delve into the shorter-term. Since most of the Risk on/Risk off of late has been the
NDX
, we'll stick with this sister.
NDX Hourly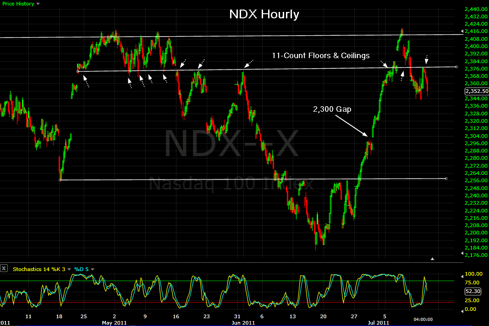 When evaluating the intra-day chart you can truly appreciate the 9% range this lil' sis' has been vacillating in. What's noticeable is the 11-count Floors & Ceilings at 2,380 stemming back to late April. With the last few days not begin able to penetrate back to the upside we look south for another potential floor. The first is obvious – this week's low at 2,340. The real action begins with this break; from here, its air. The 2,300 gap open is the most probable elevator stop. One of my traders, "Frank-the-Tank", used to call these magnets – areas of resistance just above with a long thin trade starting with a gap. He's correct!
 
TAM's Trading Creed:
 
Education Breeds Conviction,
Conviction Breeds Confidence,
Confidence is the Primary Ingredient for Success!
As Always, Good Luck & Stay Tuned!
 
TAM-KAT