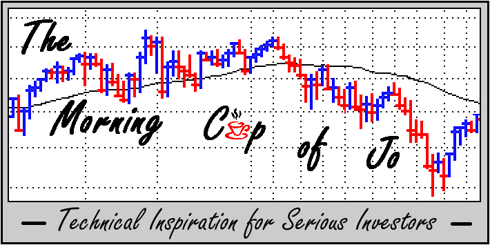 "You can tell someone not to jump, but if they're going to do it anyway, do you teach them how to fall?"
– Anonymous  
"Hold on Martha and get the
Hammer
, a Floods coming." SPX 6.66% down – talk about the sign of the Devil. Yesterday we depicted the measured move targets (SPX around 1,125 – 1,130) which were penetrated as it dived below the 2010
Head & Shoulders
Bottom on the largest volume since the May 6
th
Flash Crash. Closing on the lows typically indicates a gap-down open. Conversely, with this type of action I'll revert to a snippet from yesterday's piece –
"The market has the ability to astonish when emotions control the tape."
Make no mistake – this is emotion! At midnight last night (yeah, I was up a little late) the futures were portraying a negative 300 for the Eldest Sister (DOW). But now – not so much. We realize, just from the vast amount of inbound emails all posting a similar question (What is the next level for a bounce?) many are looking for "The next Trade." Evaluating where the panic psychology will end can be very daunting and somewhat elusive.  But there are a few steps on can follow to increase their probability of success. 
 
First – Ascertain the timeframe your account resides in (Trade Length) – if you are unclear of this answer ask yourself this question – What price target to I have for this trade? Then determine which is the best chart to look at when evaluating the sell (15 Min, Hourly, Daily)
 
Second - determine the most likely area of support
 
Third – wait for a simultaneous substantial decrease (Spike) price and increase in volume – typically it will be the highest of all previous bars both on range and percent. If the bar reverses and finishes within the top 10% of the bar, this can be the signal. It's called a hammer.
 
I'll leave you with the warning from one of my son's favorite shows "Myth Busters" – we are professionals, please don't try this at home. Otherwise stated – this is not intended to be a recommendation to do such trading – actually it's against doing such – but if you must and you are determined to do so, please add a hammer formation to your weight of evidence. This is a patience game!!! DO NOT ANTICIPATE --- WAIT FOR IT! If you use your emotions instead of seizing the opportunity of other investors' emotions, you will most likely lose. 
 
How's the poker adage go? "If you look around the table and can't determine who the fish is… IT'S YOU!!!"
 
Because of the prior explanation we are not going to put out any charts today in fear they will use our technical levels for a testing ground – no Area 51 here.
 
Good Luck and email me with any questions.
 
TAM-KAT