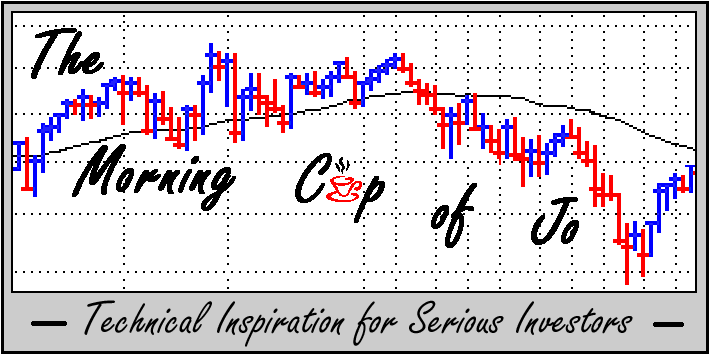 'No news is good news' seems to be the mantra for the two eldest sisters (
DJIA
&
SPX
) as they left the fledglings (
NDX
&
RUS
) still stammering for height. This change of money flow indicates a shift from the high beta names, such as Apple
(AAPL: NDAQ)
, Green Mountain Coffee
(GMCR: NDAQ)
, Lululemon Athletica
(LULU: NDAQ)
and Wynn Resorts
(WYNN: NDAQ)
, toward the larger Blue Chips dividend paying equities – a middle of the road risk-on trade.  
Many believe the worst is over and there has been an "All-Clear" signal announced. We, not to portray pessimism but more so realism, do not see it that way. Yes, we concede October has been a very powerful move for the Bulls thus far. However, we are still below the neckline of the original market break in August and, as we've stated over the last few months, the likelihood of this being retested is highly probable. To accomplish said task, the SPX would have to retrace back to 1,260 - 1,275, just around its 200-DMA.
 
In past 'Jos' we've discussed this retest in great length and compared today's environment to EVERY transition from a
cyclical bull
to
cyclical bear
market within every secular channel in history. This is not to say there is not money to be made during this move – it is our opinion the institutions may attempt to rally this market into yearend – but it is our longer-term stance this is just beginning as there is no "ONE True" shining light to end the pending turbulence in the E.U. 
Conversely, if by chance there is resolve leading to clarity, there will be plenty of time to make money once the technicals return from a bearish to a bullish stance. We realize this opinion does not make us very popular, but our intent is not to be liked – it's to be understood and at best contemplated. Trust us, when it is time to turn bullish – we'll be the first to board the plane as the skies clear.
 
As always, we hope this helps.
 
TAM-KAT